Friday Favourites
Friday Favourites #5

(Sheinside)
I would be lying if I told you this shirt got on the top of my faves this week by chance. I totally put this here on purpose because I'm sooo in love with this blouse! I mean, I totally need to get this! First of all, I love the sheer and then, the stars, oh the stars! I know this is going to sound a bit crazy but I love stars! My name means 'star' and well... do you know when you find an object or a symbol to be your lucky charm? I think stars are my lucky charm! I NEED THIS SO BAD!
Eu estaria a mentir se dissesse que esta blusa veio parar ao cimo dos meus favoritos apenas por sorte. Eu pu-la aqui de propósito porque estou tãooo apaixonada por esta blusa! Quer dizer, preciso mesmo dela! Em primeiro lugar, adoro a transparência e, depois, as estrelas, oh as estrelas! Eu sei que isto vai soar um pouco louco mas adoro estrelas! O meu nome significa 'estrela' e bem... sabem quando encontram um objecto ou símbolo que vos dá sorte? Eu acho que as estrelas me dão sorte! PRECISO TANTO DISTO!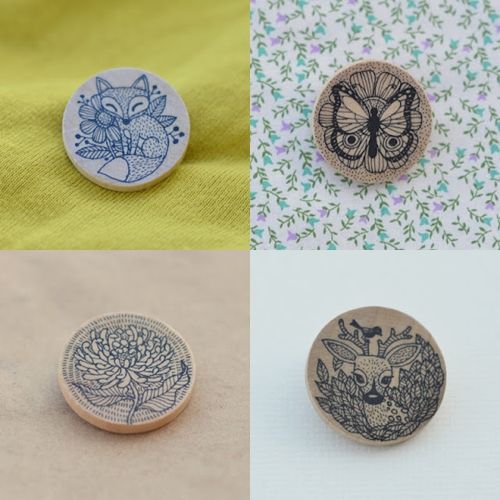 (Oana Befort)
The moment I saw these pretty brooches on Oana's blog I told her I had to feature this! It's no secret her illustrations are fantastic but these just take my breath away! Although I'm totally partial on butterflies I gotta confess that little fox is the cutest thing ever! I absolutely love these!!
No preciso momento em que vi estas pregadeiras no blog da Oana disse-lhe que tinha de partilhar isto! Não é segredo nenhum que as ilustrações dela são fantásticas mas estas são de cortar a respiração! Apesar de eu ser parcial no que toca a borboletas, tenho que confessar que aquela raposinha é a coisa mais querida de sempre! Adoro!!
Oh my, another thing I MUST share! For those of you who read my blog, you already know how crazy I am about wedges (I mean, I keep telling this but I can't help it!). I think wedges are the best invention ever and these are some of the prettiest I've ever seen! Summer is coming and I am totally digging open wedges that I can wear with pretty dresses... these are the best I've found in a very long time! Can someone please send these at my doorstep?
Oh, outra coisa que tenho MESMO que partilhar! Para aqueles que lêm o meu blog, já devem saber o quão maluca por cunhas eu sou (quer dizer, eu sei que continuo a dizer isto mas não posso deixar de o fazer!). Eu penso que as cunhas são a melhor invenção de sempre e estas são das mais bonitas que já vi! O Verão vem a caminho e eu estou à procura de cunhas abertas para usar com vestidos bonitos... estas são das melhores que encontrei em muito tempo! Alguém pode deixar umas à minha porta?
I'm not sure anyone watches "No Reservations" (I think I probably get fatter just because I watched the programm) but I just found out this week Anthony Bourdain did an episode in Lisbon! Although I would totally take him to taste some more portuguese food instead of just sitting on these chefs' restaurants, I definitely loved the show! Despite the fact Lisbon is not my hometown, it is where I study and I came to love it more than I ever thought... they should have came to Portugal in Summer and the episode would have been even better! Still, major applause to our incredible seafood (I could eat octopus or cod everyday and I wouldn't get sick of it) and the famous ginginhas which Bourdain seemed to love so much (I do understand him! haha). This is a must watch!
Não sei se alguém vê o "No Reservations" (acho que fico mais gorda só por ver o programa) mas descobri esta semana que o Anthony Bordain fez um episódio em Lisboa! Apesar de achar que ele devia ter provado mais comida portuguesa em vez de simplesmente se sentar nos restaurantes destes chefs, decididamente adorei o programa! Apesar do facto de Lisboa não ser a minha terra natal, é onde estudo e acabei por me apaixonar por ela mais do que alguma vez pensei... deviam ter vindo a Portugal no Verão e o episódio seria ainda melhor! Ainda assim, grandes aplausos para o nosso peixe (eu podia comer polvo e bacalhau todo o dia e não enjoava) e para as famosas ginginhas de que o Bourdain parece ter gostado tanto (como eu o compreendo! haha). Têm mesmo que ver isto!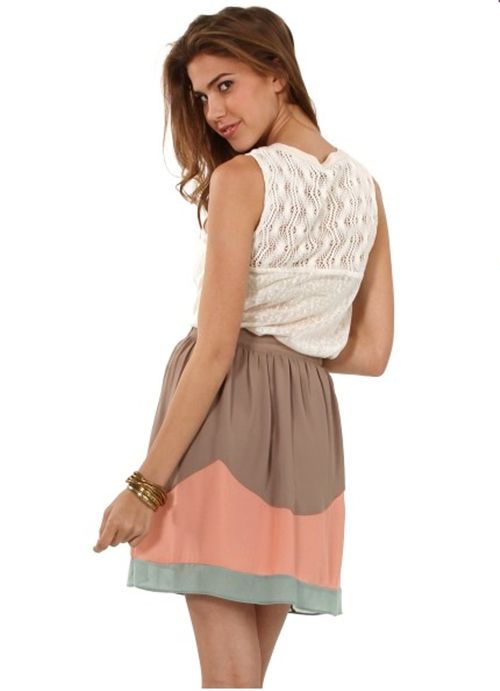 I know I've already told you how much I'm loving pastel tones this Spring so I guess you'll understand why I love this skirt so much! I think it's absolutely perfect, I wish I had one like this on my closet!
Sei que já vos disse o quão apaixonada estou por tons de pastel esta Primavera por isso acho que vão perceber o porquê de eu gostar tanto desta saia! Penso que é simplesmente perfeita, adorava ter uma assim no meu armário!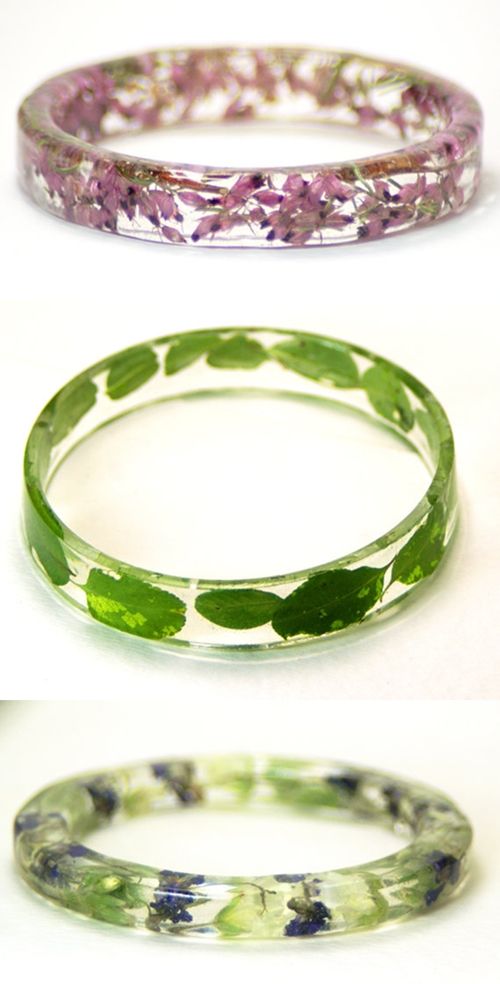 How pretty incredible are these bracelets?! I'm glad I've found Modern Flower Child because their resin jewelry made with real (I know, how fantastic is that?!) dried flowers is so so beautiful! Plus, each piece is one-of-a-kind! Aren't you taken already?
Quão incríveis são estas pulseiras?! Estou tão feliz por ter encontrado a Modern Flower Child porque a bijuteria de resina que fazem com flores secas verdadeiras (eu sei, não é fantástico?!) é tão tão bonita! Além disso, cada peça é única! Já não estão conquistados?
I only found Urban 1972 yesterday morning but this dress immeadiatly caught my eye! I remember I was recently in love with a black&white chevron dress but this is so much better! The colours just pop out and the sleeves are fantastic (they're pretty similar with the sleeves of this dress I own). Plus, be sure to check the link to the store because you'll be in awe with the back of this dress, I promise!
Só descobri a Urban 1972 ontem de manhã mas este vestido cativou a minha atenção imediatamente! Lembro-me que recentemente me apaixonei por um vestido de padrão zig zag em preto e branco mas este é tão melhor! As cores saltam à vista e as mangas são fantásticas (são muito similares às mangas deste vestido que eu tenho). Além disso, vão ver o link da loja porque vão adorar a parte de trás deste vestido, prometo!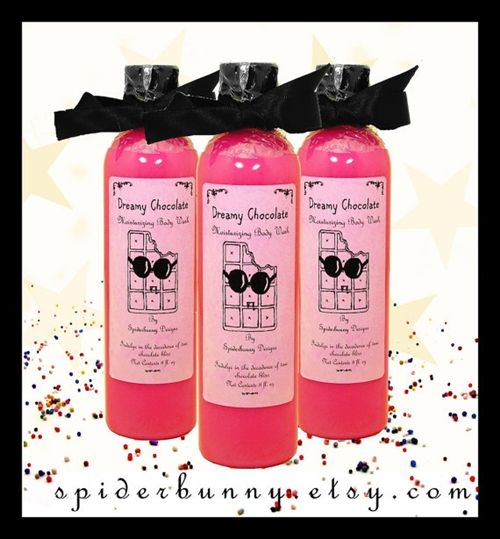 Another amazing find I did this week on Etsy was SpiderBunny. I love beauty products (I certainly need to feature them more often here on the blog and I promise than will happen quite often in the future!) and I couldn't help but featuring this! The shop is filled with amazing bath and body products each one with a better smell than the previous one! I had a pretty rough time picking only one product to feature here but - as a major chocoholic - I had to go for this! Can you imagine how good will you smell after putting this on your body?
Outra fantástica descoberta que eu fiz esta semana no Etsy foi a SpiderBunny. Adoro produtos de beleza (tenho que os partilhar mais aqui no blog e prometo que isso irá acontecer mais no futuro!) e não podia deixar de partilhar isto! A loja está cheia de produtos fantásticos para o banho e para o corpo e cada um cheira melhor que o outro! Tive muitas dificuldades em escolher apenas um produto para partilhar aqui mas - como sou uma viciada em chocolate - tive que escolher este! Conseguem imaginar quão bem ficaremos a cheirar depois de colocar isto no corpo?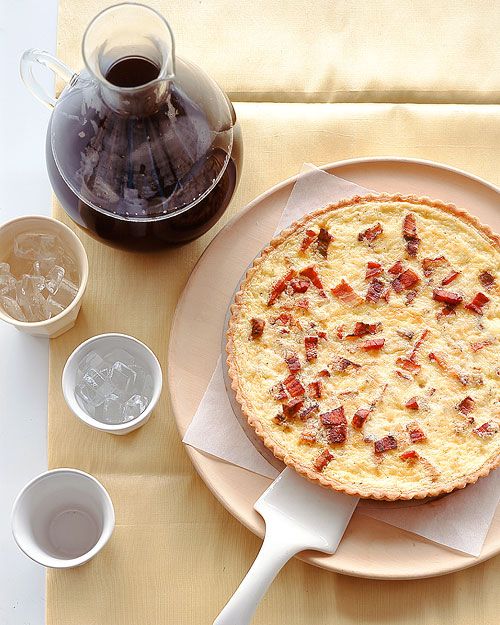 I love tasty food. Each time I go home, I ask my mom if I can eat something I don't get to eat here... last time I went for cassoulet (I'm starting to feel water in my mouth) but lately I've been craving so much to eat a quiche lorraine that I'm pretty sure this will be my next choice. I know I don't feature food that much out here but I've been thinking about this the whole week! haha
Eu adoro comida saborosa. De cada vez que vou a casa, peço à minha mãe se posso comer algo que não como aqui... da última vez escolhi cassoulet (já estou com água na boca) mas ultimamente tenho andado com vontade de comer quiche lorraine por isso tenho a certeza que esta será a minha próxima escolha. Eu sei que não costumo partilhar muito comida aqui mas tenho estado a pensar nisto a semana toda! haha
Another thing I don't always get to feature among my faves is music. This happens because I usually a song gets stuck on my head and after a week I'll be loving another one. But I'm opening an exception for this one! I found Coeur de Pirate on YouTube's suggestions while listening to french music and the moment I listened to her beautiful voice I had fallen for her music! This is my favourite song of hers and - in case you don't understand a word of french - here's a little translation of the lyrics for you. I'm singing this all day long!
Outra coisa que não costumo partilhar muito entre os meus favoritos é música. Isto acontece porque normalmente uma música fica na minha cabeça e na semana seguinte já gosto de outra. Mas vou abrir uma excepção para esta! Descobri a Coeur de Pirate nas sugestões do YouTube enquanto ouvia música francesa e no momento em que ouvi a sua lindíssima voz soube que me tinha apaixonado pela música dela! Esta é a minha música preferida e - para o caso de não perceberem nada de francês - aqui fica uma pequena tradução da letra para vocês. Eu estou a cantar isto o dia todo!