Art
Wednesday WIP: Kaylah - Part II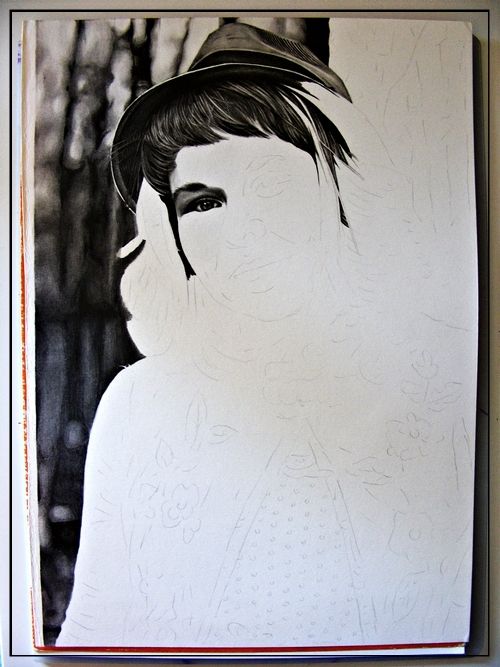 Just in case you have missed the first WIP of the drawing I'm making of Kaylah, be sure to check it here!
Só para o caso de não terem visto o primeiro WIP do desenho que estou a fazer da Kaylah, podem vê-lo aqui!
I gotta confess last week was absolutely crazy so I only had the chance to draw yesterday after dinner. In case you're wondering whether I drew all of that just yesterday, yes, I did. I guess sometimes I'm a drawing machine, it quite makes me wonder of how quick I'd be able to finish a drawing if I had more free time. I'd probably be just as quick as I was with this, this and this.
I hope you're enjoying the drawing so far, I can't wait to draw a bit more when I get the time!
Tenho que confessar que a última semana foi de loucos por isso só consegui desenhar ontem depois do jantar. Para o caso de se estarem a perguntar se eu desenhei tudo isto ontem, sim, desenhei. Acho que às vezes sou uma máquina de desenhos, faz-me pensar o quão rápida eu seria a acabar um desenho se tivesse mais tempo livre. Talvez tanto quanto fui aqui, aqui e aqui.
Espero que estejam a gostar do desenho até agora, mal posso esperar por desenhar um bocado mais quando tiver tempo!