Fashion
What I Wore: Chess and Leopard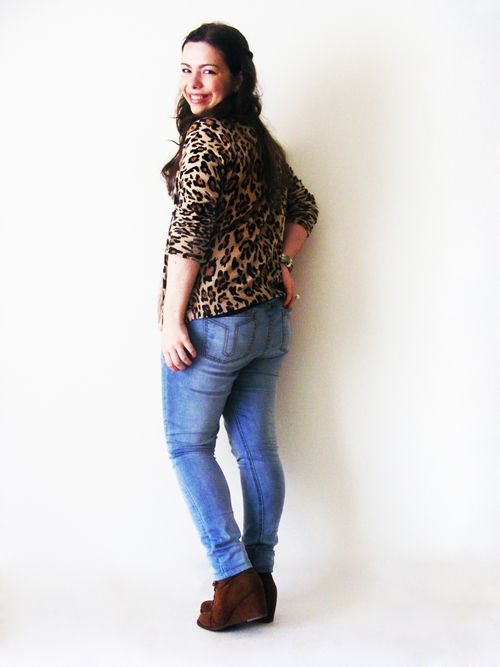 Shirt

Camisa:

Stradivarius
Cardigan

Casaco:

Zara
Jeans

Calças de ganga:

Lanidor
Boots

Botas:

New Code
Brown Bracelet

Pulseira castanha:

Parfois
Mood ring

Anel mood:

c/o The Purple Shmurple Shoppe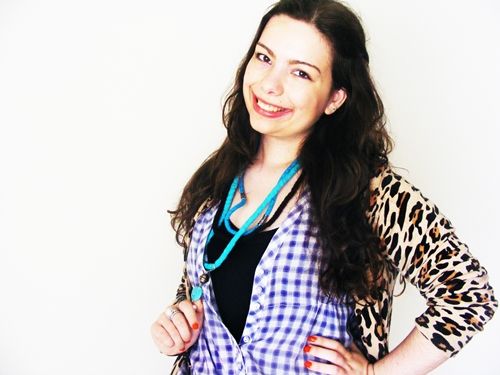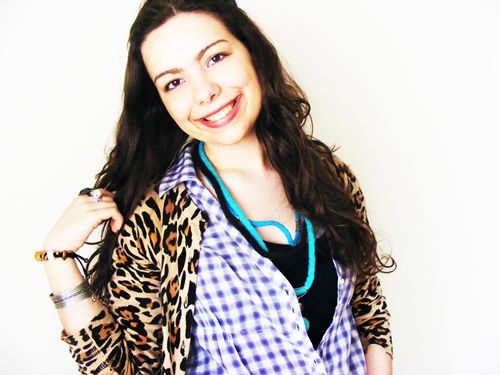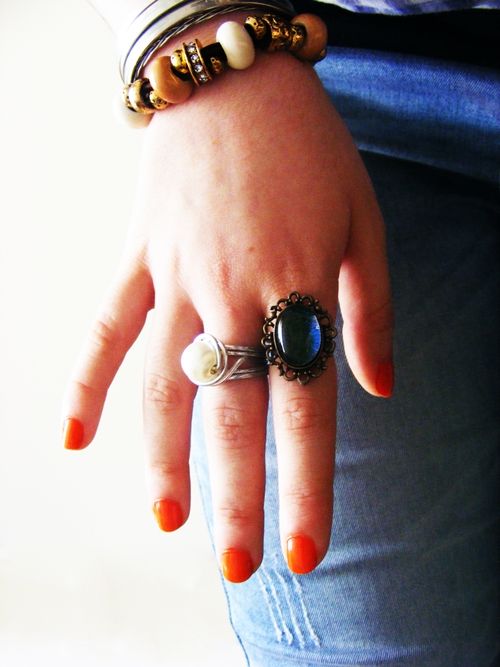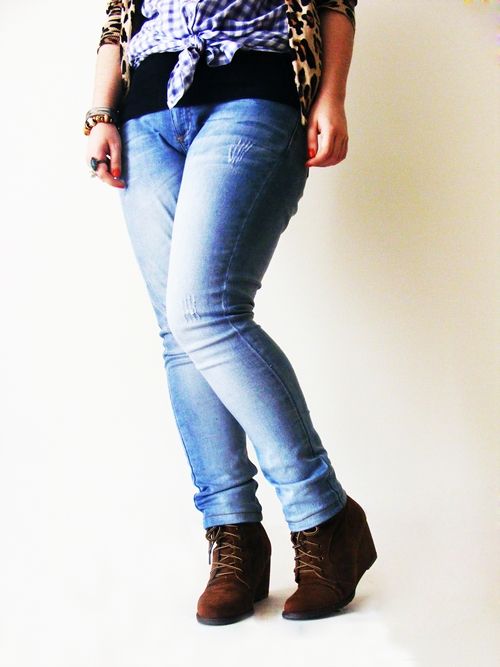 Are you bold when it comes to fashion? I know I used to be. A couple of years ago I had a totally different style, more into the rock/dark side, and I definitely didn't fear to take risks. At the moment, I play a bit more safely when dressing up but sometimes I miss being a bit more edgy. So a couple of days ago I decided to mix some prints I'd never thought I would: chess and leopard. Although my brain tells me it is a strange combination, it somehow seemed to work for me, specially when we're talking about a light shirt I can wear in these warm days (still, adding a cardigan because leaving home early in the morning, you never know what to expect). I hope no one will feel harmed with my weird combination haha
Vocês são arrojados no que toca a moda? Eu sei que costumava ser. Há uns anos atrás eu tinha um estilo completamente diferente, mais para o rock/dark, e definitivamente não tinha medo de arriscar. De momento, gosto de jogar um pouco mais pelo seguro quando me visto mas às vezes sinto falta de ser um pouco diferente. Por isso há uns dias decidi misturar dois padrões que nunca pensei que misturaria: xadrez e leopardo. Apesar de o meu cérebro me dizer que é uma combinação estranha, parece que meio que funciona para mim, especialmente se estivermos a falar de uma camisa leve que posso usar nestes dias quentes (ainda assim, com um casaco que ao sair de casa bem cedo pela manhã, nunca sabemos o que esperar). Espero que ninguém se sinta mal com a minha combinação haha
Also, Chictopia is having a contest in which they challenge you to show them "your sole" a.k.a. your favourite pair of shoes. Although I know for sure I'd never win a thing, I thought I could at least have some fun at this. Well, I could have shown you one of my awesome heels but let's be honest, these are my favourite shoes. First of all, they're wedges (and you already know there's no bigger fan of wedges than me!) and secondly, they're way too comfy. I think I could run a marathon in these. Well, maybe I wouldn't run a marathon but the fault wouldn't be on the shoes but on my incapacity in actually running that much haha
If you feel like voting for me (just to brighten my day!) be sure to click 'chic' on my look!
Além disso, o Chictopia está com um concurso que nos desafia a mostrar "a nossa sola", ou seja, o vosso par preferido de sapatos. Apesar de saber que nunca ganharia nada, pensei que podia me divertir com isto. Bem, podia vos mostrar um dos meus fantásticos sapatos de salto alto mas, vamos ser honestos, estes são os meus sapatos preferidos. Em primeiro lugar, são de cunha (e já sabem que eu não há maior fã de sapatos de cunha que eu!) e, em segundo lugar, são muito confortáveis. Acho que podia correr uma maratona com eles. Bem, talvez não corresse a maratona mas não seria por culpa dos sapatos mas sim da minha incapacidade de correr tanto assim haha
Oh and don't forget to hype this on Lookbook!
Ah e não se esqueçam de carregar 'hype' no Lookbook!
Tenham uma óptima semana!