Friday Favourites
Friday Favourites #8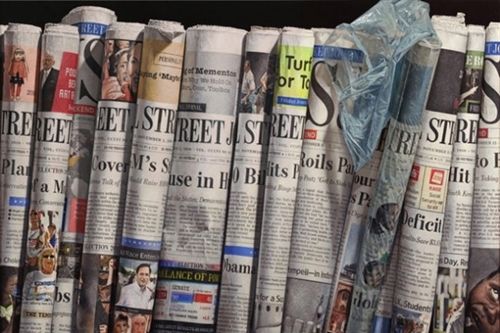 I know some of you may be thinking "what gorgeous pictures" so let me just clarify this to you... these are paintings! If you're confused, I totally understand you, I'd be to. Steve Mills is a photorealistic painter I've just found and I must say I'm completely blown away. I gotta confess the very first one is my favourite (maybe because it looks a bit like my desk?). I'm amazed!
Eu sei que alguns de vocês devem estar a pensar "que fotos fantásticas" mas deixem-me apenas clarificar... isto são pinturas! Se estão confusos, eu compreendo-vos completamente, eu também estaria. O Steve Mills é um pintor foto-realista que eu acabei de descobrir e tenho a dizer que estou maravilhada. Tenho que confessar que o primeiro é o meu preferido (talvez porque parece um pouco a minha secretária?). Estou fascinada!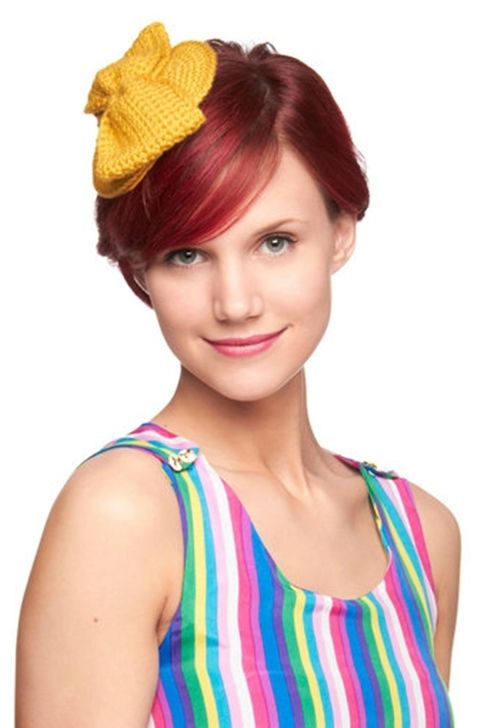 This week the amazing Rebecca just shared with us she had one a wholesale for ModCloth of her Ingrid hat. I personally love Rebecca's crochet designs so I'm super happy for her! Congratulations, lady!
Esta semana a fantástica Rebecca partilhou connosco que fez uma venda a grosso para a ModCloth do chapéu Ingrid. Eu pessoalmente adoro os designs em crochet da Rebecca por isso estou super feliz por ela! Parabéns, rapariga!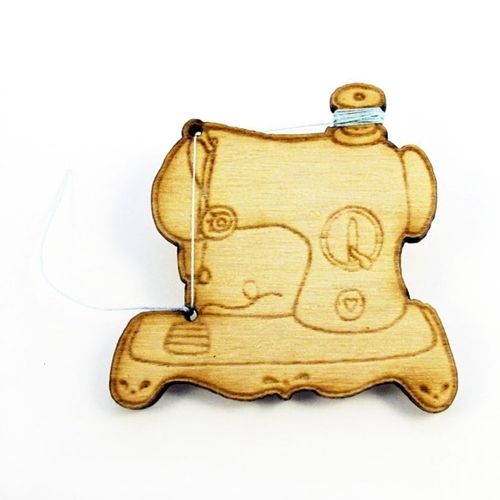 This wood pin is way too fantastic! Not only the embossing looks wonderful but also it has real thread added into it! I guess I'm quite biased because I love wood pins (too much!) but this is so precious, isn't it?
Este pin de madeira é tão fantástico! Não só o relevo parece maravilhoso mas também tem linha nele! Eu sou um pouco parcial porque adoro pins de madeira (demasiado!) mas este é mesmo precioso, não é?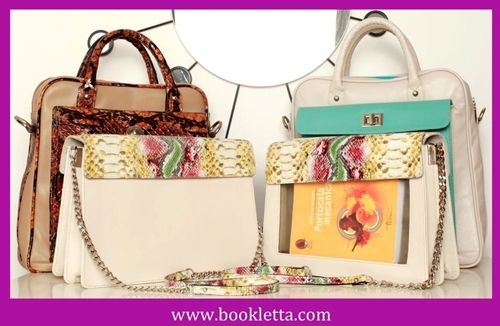 I truly have to share this with you! I was so excited when I found out this week this amazing brand: Bookletta! Although all the information is so far only in Romanian, I was blown away by the pictures and the amazing concept so I had to find out more about it and asked the brand if they could tell me a bit more about how the idea started!
As Sanda Cojocaru (the lady behind the concept of Bookletta) likes to define it, Bookletta is «the bookbag or your book's best friend». Sanda says she wanted to invent something that would expose books to everyone on the street so people could be proud about what they're reading - showing their real, authentic values!
The best thing about the bag (in my opinion!) is that - besides the fact you can actually show off what you're reading to everybody - there's a special pocket that protects the book so it won't mix with other things you're carrying in your bag (how amazing is that?).
Just a little info on the Bookletta's bags: they're custom made in any colour combination (so they can fit your personality!), the mini version costs 115€ and the maxi version costs 135€ and they can be delivered worldwide!
I'm personally in love with this idea, I think it's such an unique and original concept I just had to share with all you fashion/reading lovers!
Eu tenho mesmo que partilhar isto convosco! Fiquei tão entusiasmada quando encontrei esta semana esta marca fantástica: Bookletta! Apesar de a informação estar até agora toda em Romeno, fiquei fascinada só pelas fotos e pelo fantástico conceito por isso tinha que descobrir mais sobre ela e por isso perguntei à marca que me podiam dizer algo mais sobre como a ideia começou!
Como a Sanda Cojocaru (a pessoa por trás do conceito da Bookletta) gosta de a definir, a Bookletta é a «mala para livros ou a melhor amigo do teu livro». A Sanda diz que ela queria inventar algo que expusesse os livros a todos na rua para que as pessoas pudessem estar orgulhosas do que estão a ler - mostrar os seus valores reais, autênticos!
A minha coisa nesta mala (na minha opinião!) é que - para além do facto de poderem mostrar o que estão a ler a todos - há um bolso especial que protege o livro para que não se misture com as outras coisas que levas na tua mala (quão fantástico é isso?).
Só algumas informações sobre a Bookletta: são feitas com qualquer combinação de cores personalizada (para que possam condizer com a vossa personalidade!), a versão mini custa 115€ e a versão max custa 135€ e são distribuídas em todo o mundo!
Eu pessoalmente adorei esta ideia, acho o conceito único e original por isso tinha mesmo que partilhar com todos vocês amantes de moda/leitura!
First, let me say just how much I love these very specific tights! I recently bought a dress with a patterns of roses (in different colours - including blue) and these tights are so matchy-matchy I can't help but wishing they were at my closet RIGHT NOW so I could be wearing my dress in a really fancy way. Secondly, this brand is way too amazing! You better love socks and tights (I know I do!), you'll go crazy with the different shapes, materials and patterns! I am in love!
Em primeiro lugar, deixem-me dizer o quanto gosto destes collants em específico! Recentemente comprei um vestido com um padrão de rosas (em várias cores - incluindo azul) e estes collants combinam tão bem que não posso deixar de desejar que estivessem no meu armário AGORA MESMO para eu poder usar o meu vestido de uma forma única. Em segundo lugar, esta banda é tão fantástica! É bom que gostem de meias e collants (eu sei que gosto!), vão delirar com as diferentes formas, materiais e padrões! Estou apaixonada!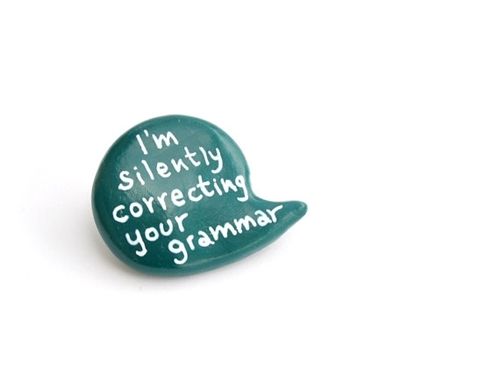 This shop has the coolest pins with the most amazing messages! I could pick a couple of them but this is definitely the one that relates with me the most! I hate when people make a grammar mistake after another but with the years I've learned to just shut up... and correct their grammar silently.
Esta loja tem os pins mais cool com as mensagens mais fantásticas! Podia escolher uns quantos mas este definitivamente relaciona-se muito comigo! Odeio quando as pessoas fazem um erro de gramática atrás do outro mas com os anos aprendi a calar-me... e corrigir a gramática deles silenciosamente.

Talking about socks, how great are these sock paintings by Ali Cavanaugh? I'm not sure you get the same reaction I do when I find a new fantastic artist (my reaction is pretty much jumping of joy, just like I've found an hidden Easter egg!) but I truly enjoy sharing great artwork out here!
Falando de meias, o quão fantásticas são estas pinturas de meias da Ali Cavanaugh? Não sei se vocês têm a mesma reacção que eu quando encontro um novo artista fantástico (a minha reacção é basicamente saltar de alegria, tal como se tivesse encontrado um Ovo da Páscoa escondido!) mas gosto mesmo de partilhar óptimas obras de arte aqui!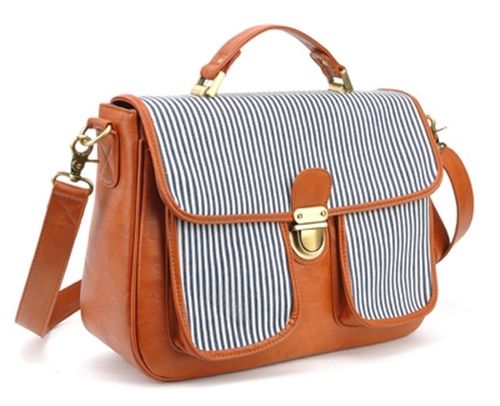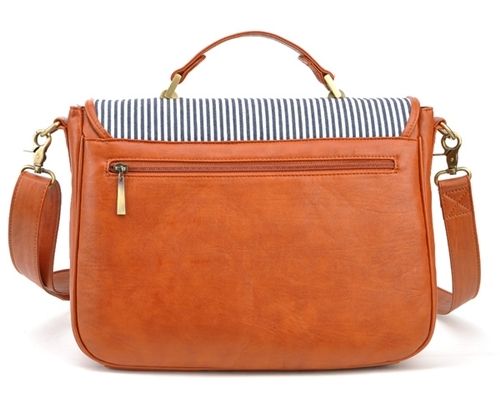 I have been pursuing the perfect camera bag (I truly need a camera bag so I can carry my camera everywhere) and I truly think this might just be the one! I think it's absolutely perfect, I just love the mix of that caramel colour with the navy stripes - plus it has plenty of compartments! This is SO on the top of my wishlist!
Tenho andado à procura da mala de câmara perfeita (preciso mesmo de uma mala para a minha máquina para poder levá-la para todo o lado) e penso que esta deve ser tal! Penso que é absolutamente perfeita, adoro a mistura da cor de caramelo com as riscas náuticas - além disso tem imensos compartimentos! Está TÃO no top da minha wishlist!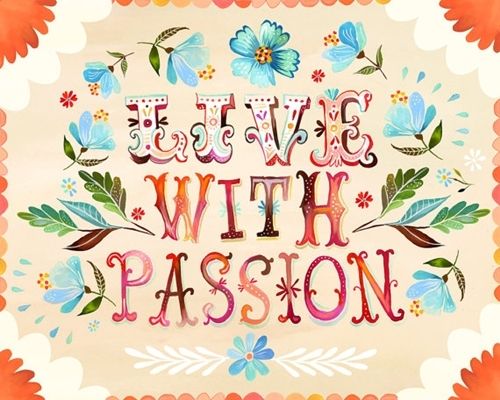 To finish, I leave you with this fantastic print with a beautiful message! Live with passion, have a great weekend!
Para finalizar, deixo-vos com este fantástico print com uma belíssima mensagem! Vivam com paixão, tenham um óptimo fim-de-semana!