Art
Wednesday WIP: Katy Perry - Part I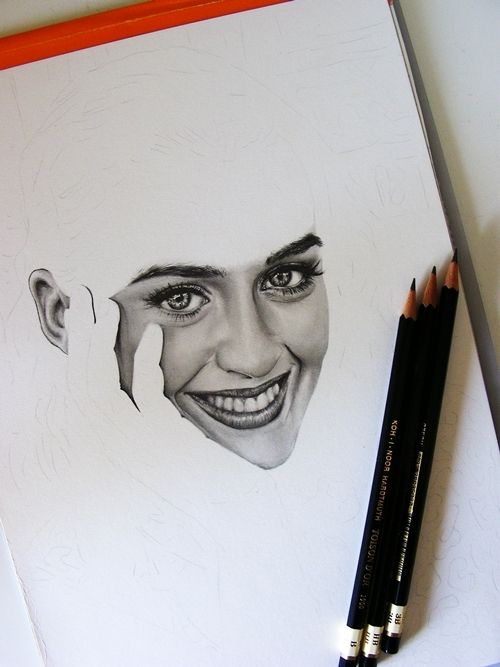 This week I decided to take a break on the drawing I was working on and start a new one. Sometimes I gotta make a change to get your mojo back. It definitely worked! I started this last night and look how far I've got so far!
I used to draw celebrities a lot in the past (to be honest, I would draw pretty much nothign but celebrities!) and I decided it was time to get back to it. Not as much as back in the old days but I guess doing some fan art every now and then can't hurt, right? I've been feeling so 'rusty' when it comes to drawing! I was looking at some old drawings and I realised I used to draw quite often but I guess college took my passion away from me! I do intend to draw a lot in these holidays!
Let me know what you think of it so far!
Esta semana decidi fazer uma pausa no desenho em que estava a trabalhar e começar um novo. Às vezes é preciso mudar um bocado para ter a nossa vontade de volta. Funcionou, sem dúvida! Comecei este desenho ontem à noite e vejam o que já fiz até agora!
Eu costumava desenhar muito celebridades (para ser honesta, eu basicamente só desenhava celebridades!) e decidi que era altura de voltar a fazê-lo. Não tanto quanto eu costumava mas acho que um pouco de fan art de vez em quando não pode fazer mal, certo? Tenho-me sentido um pouco 'enferrujada' no que toca a desenhar! Estive a olhar para desenhos antigos e apercebi-me que costumava desenhar frequentemente mas acho que a universidade afastou a minha paixão de mim! Quero mesmo desenhar muito nestas férias!
Digam-me o que acham do desenho até agora!