Cinémathèque
Cinémathèque: Les tribulations d'une caissière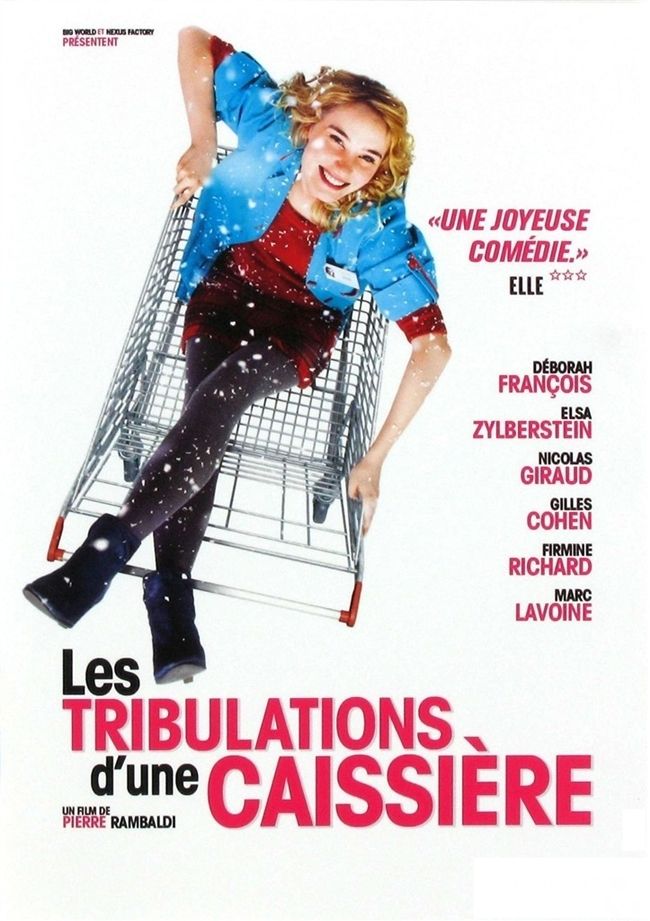 I have to say this was the very first french movie I have watched without my mother. Actually, I have watched it with my sister and brother-in-law. It is based on the book with the same name from Anna Sam, which my sister owns, and we have both read the book a long time ago so we were curious about this movie.
Les tribulations d'une caissière tells the story of Solweig, a supermarket cashier who has a blog where she writes the little incidents of her day-by-day as a cashier, starting a revolution on the syndicate. One night, her destiny crosses with Charles' who falls in love with her without realising they come from two very different worlds.
Tenho que dizer que este foi o primeiro filme francês que vi sem a minha mãe. Na verdade, vi-o com a minha irmã e o meu cunhado. É baseado num livro com o mesmo nome de Anna Sam, o qual a minha irmã tem e ambas o lemos já há algum tempo por isso estávamos curiosas quanto ao filme.
Les tribulations d'une caissière conta a história de Solweig, uma caixa de supermercado que tem um blog onde escreve as peripécias do seu dia-a-dia enquanto caixa, começando uma revolução no sindicato. Uma noite, o seu destino cruza-se com o de Charles, o qual se apaixona por ela sem se aperceber que pertencem a dois mundos diferentes.
To be honest, I was quite disappointed with this movie as it seems to have nothing to do with the book. No chronicles of a cashier but more of the story of a girl who meets a boy (there's no Charles or love story in the book) and the silly adventures of her and her friends. Bah, I didn't exactly like it. Sure, the movie ain't bad if you haven't read the book but I think it's just a pity they did follow the easier way just to sell the movie.
Para ser honesta, fiquei desapontada com este filme já que não parece ter nada a ver com o livro. Nada de crónicas de uma caixa mas mais a história de uma rapariga que conhece um rapaz (não há nenhum Charles nem história de amor no livro) e as aventuras parvas dela e das suas amigas. Bah, não gostei propriamente. É claro, não é um mau filme se não leram o livro mas eu penso que é uma pena que tenham seguido a via mais fácil só para vender o filme.
My rate:
3/5 - okay, the movie ain't bad but I haven't exactly enjoyed it. I want the funny real-life chronicles from the book, not a romance!
A minha classificação:
3/5 - okay, o filme não é mau mas não gostei propriamete. Quero as crónicas engraçadas da vida real do livro, não um romance!