Friday Favourites
Friday Favourites #20

Dear Creatures Autumn 2012 collection is way too pretty! I've been a fan of Dear Creatures fashion for a while now and they're always able to wonder me lookbook after lookbook. These lovely pieces just made me starting dreaming of Fall although it is still to hot here in Portugal to wear anything else than light pieces. My favourites gotta be dress no.1 and coat no.3! What are yours?
A colecção de Outono 2012 da Dear Creatures é demasiado bonita! Já sou fã da moda da Dear Creatures há algum tempo mas eles são sempre capazes de me fascinar colecção após colecção. Estas peças fantásticas puseram-me a sonhar com o Outono apesar de aqui em Portugal ainda estar demasiado quente para usar qualquer coisa que não sejam peças leves. Os meus favoritos são o vestido nº1 e o casaco nº3. E os vossos?
Open your eyes, new lomo cameras featuring map prints!! Yes!! I love map prints so I'm probably going a bit to crazy over this! I mean, how pretty are they? I couldn't pick just one to feature here so I'm sharing them all, they're absolutely fantastic! I'm in love!
Abram os vossos olhos, há novas máquinas fotográficas lomo com padrões de mapas!! Sim!! Eu adoro padrões de mapas por isso provavelmente estou a ficar demasiado entusiasmada com isto! Quero dizer, não são lindas? Não consegui escolher só uma para mostrar aqui por isso partilho-as todas, são absolutamente fantásticas! Estou apaixonada!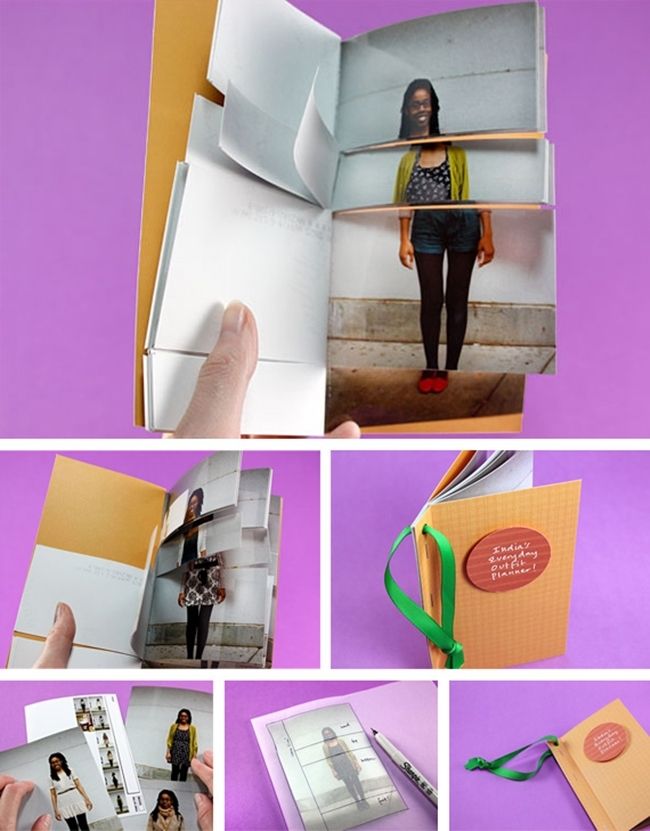 Did it ever happen to you to wake up in the morning and have no idea of what you should dress? Maybe you just wanna quickly browse your closet and easily match what you own? Then you're going to love this DIY just as much as I do! Yes, you can organize your outfits in an album and mix and match your pieces! How cool is this?
Já alguma vez vos aconteceu acordarem de manhã e não fazerem ideia do que deviam vestir? Talvez quisessem simplesmente ver o vosso armário rapidamente e facilmente combinar o que têm? Então vão adorar esta DIY tanto quanto eu! Sim, podem organizar os vossos outfits num albúm e combinar as vossas peças! Não é super giro?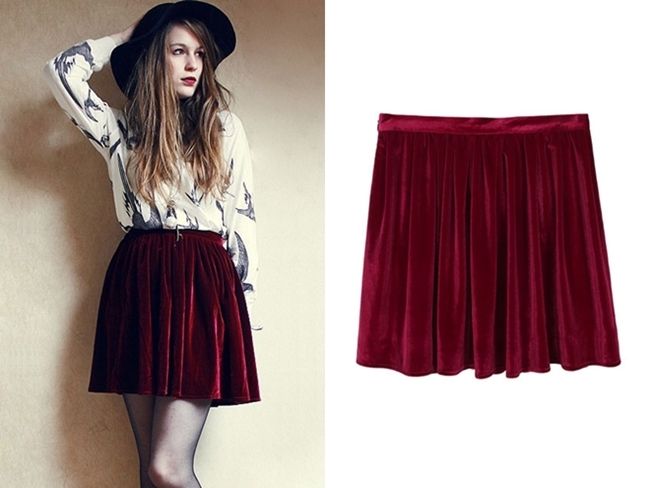 Do you guys have a list of clothing you wanna buy? I actually do have. Not only I do love making lists for everything as I actually have a very tight budget as a college student so I need to spend my money only on things I will actually wear, the strictly essential. One of the things I've had on my list for a long time was a red skirt. And I really really wish it could be a velvet skirt, super softy to touch, that I could wear on Autumn. And now OASAP has one! I'd totally go crazy over it if it wasn't for its length, it just seems a bit too short for my standards (oh sorry if I don't like showing my butt). Too bad. But I still love you, pretty red velvet skirt.
Vocês têm uma lista de roupa que querem comprar? Eu na verdade tenho. Não só adoro fazer listas para tudo como na verdade tenho um orçamento muito apertado enquanto estudante universitária por isso preciso de gastar o meu dinheiro apenas em coisas que irei mesmo usar, só o essencial. Uma das coisas que tenho na minha lista há muito tempo é uma saia vermelha. E sempre quis muito muito que fosse uma saia de veludo, fofinha ao toque, que eu pudesse usar no Outono. E agora a OASAP tem uma! Ficaria mesmo entusiasmada se não fosse o comprimento dela, parece-me um pouco curta para os meus padrões (oh desculpem se não gosto de mostrar o meu rabo). É pena. Mas ainda gosto muito de ti, saia vermelha de veludo bonita.