Fashion
What I Wore: Earth tones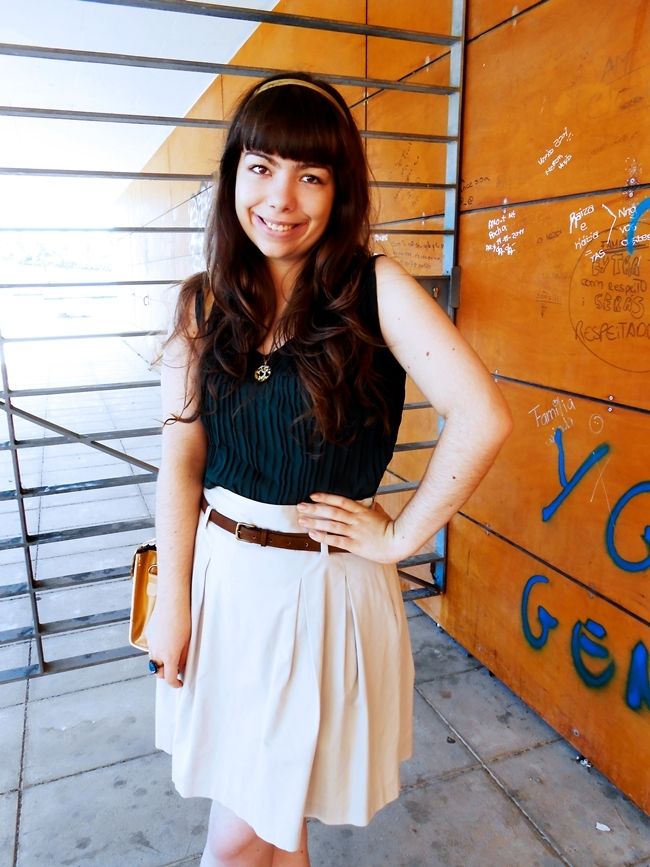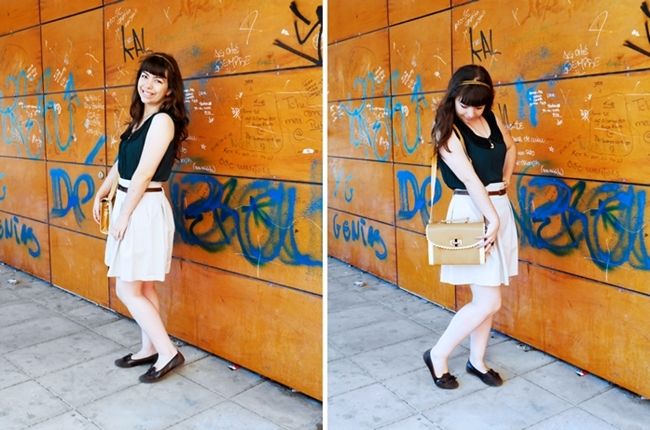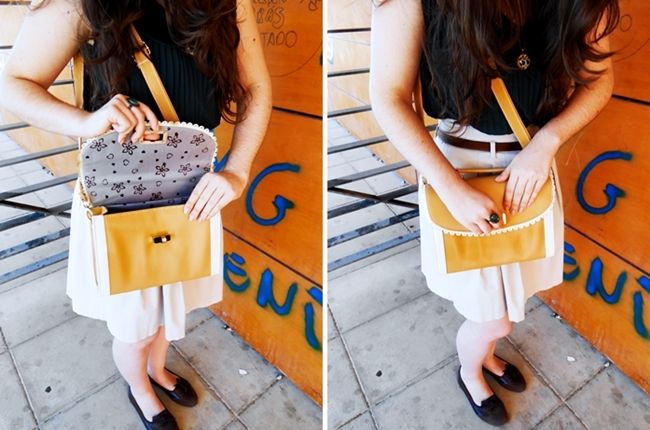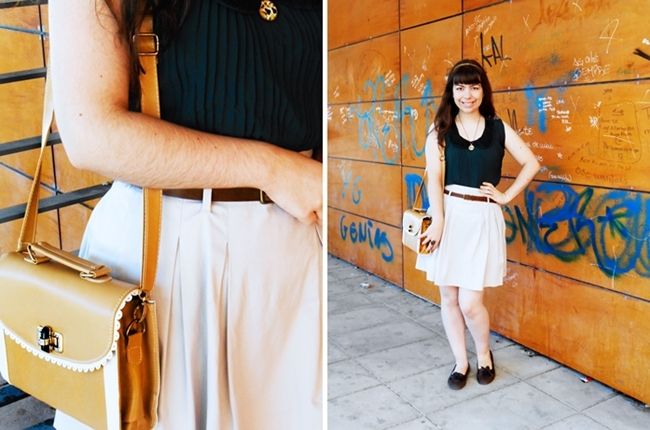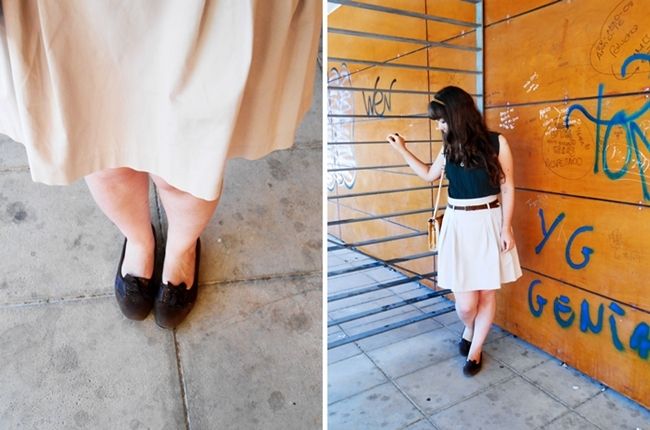 Top: c/o thecolorIS
Skirt

Saia

: Zara
Bag

Mala

: c/o O'bambi
Necklace

Colar

: c/o Lizabettas
Ring

Anel

: The Purple Shmurple Shoppe
Yesterday we had our welcome session for both Erasmus and mobility students and this was pretty much what I wore. I wanted something comfortable to wear as I knew I would be running from a place to another... it was quite exhausting but, as one could imagine, I had so much fun. I always love getting in touch with foreign people and it was fabulous to welcome such a big amount of people. It was great to practise my English as well as to speak Portuguese with Brazilians and learn all the different words from one country to another. Next week I'm officially starting school again so I can predict I will be more tired than ever but I think I can't complain that much. Has anyone started school already? I'm going to start my senior year so I am experiencing a mix of excitment, fear and nostalgy.
Moving on to the outfit itself, I gotta confess I feel so comfortable wearing this. It is so much "me", definitely my style so I just loved wearing it. I think I feel even better now as I have been on a diet and already lost a couple of pounds. Loving how you feel in your own skin is one of the best things in life and I can't wait to see how I'll feel in a couple of months. I think it definitely shows how much I love this outfit as I was radiant wearing it. The top I'm wearing as a peter pan collar with lace details (I suppose you can't see but believe my words), it's simply fabulous and I love how it stands out when paired with a basic like this skirt. For an extra touch I added this beautiful bag (I've already told you, I love satchels!), it's so cute and I love how I can squeeze everything on the inside and carry much more than people would think at first sight! To finish my look, I've added one of my favourite necklaces I own... you may remember me using it here, I can't help but loving it, the butterflies just seem so life-like in that glass cameo!
What do you guys love wearing? What's the outfit that makes you feel comfortable in your own skin?
Ontem tivemos a sessão de boas-vindas tanto para os estudantes Erasmus como para os de mobilidade e isto foi basicamente o que usei. Queria algo confortável de usar já que sabia que iria estar a correr de um lado para o outro... foi um pouco exaustivo mas, como se poderia imaginar, diverti-me imenso. Adoro sempre contactar com pessoas de outras países e foi fabuloso receber um tão grande número de pessoas. Foi óptimo praticar o meu Inglês bem como falar Português com os colegas brasileiros e aprender as diferentes palavras de um país para o outro. Na próxima semana começou oficialmente as aulas por isso consigo prever que vou estar mais cansada que nunca mas acho que não me posso queixar. Já alguém começou as aulas? Eu vou começar o meu último ano e estou a sentir uma mistura de entusiasmado, medo e nostalgia.
Passando para o outfit em si, tenho que confessar que me sinto muito confortável a usar isto. É tão "eu", definitivamente o meu estilo por isso adorei usá-lo. Acho que me sinto ainda melhor agora que comecei uma dieta e já perdi algum peso. Gostar de como nos sentimos na nossa própria pele é das melhores coisas na vida e mal posso esperar por ver como me irei sentir dentro de alguns meses. Acho que dá para ver o quanto gosto deste outfit já que estava radiante a usá-lo. O top que estou a usar tem uma gola peter pan com detalhes em renda (suponho que não dê para ver mas acreditem em mim), é simplesmente fabuloso e adoro como sobressai com algo básico como esta saia. Para um toque extra adicionei esta mala linda (já vos disse, adoro pastas!), é tão querida e adoro como consigo enfiar tudo lá dentro e carregar muito mais do que possa parecer à primeira vista! Para finalizar o look, juntei um dos meus colares preferidos que tenho... talvez se lembrem que o usei aqui, não consigo deixar de gostar dele, as borboletas parecem tão reais neste camafeu de vidro!
O que é que vocês gostam de usar? Qual o outfit que vos faz sentir confortáveis na vossa própria pele?
If you like this outfit, don't forget to hype it on Lookbook and vote on it on Chictopia! Enjoy your weekend!
Se gostam deste outfit, não se esqueçam de carregar 'hype' no Lookbook e de votar nele no Chictopia! Aproveitem o vosso fim-de-semana!