Friday Favourites
Friday Favourites #21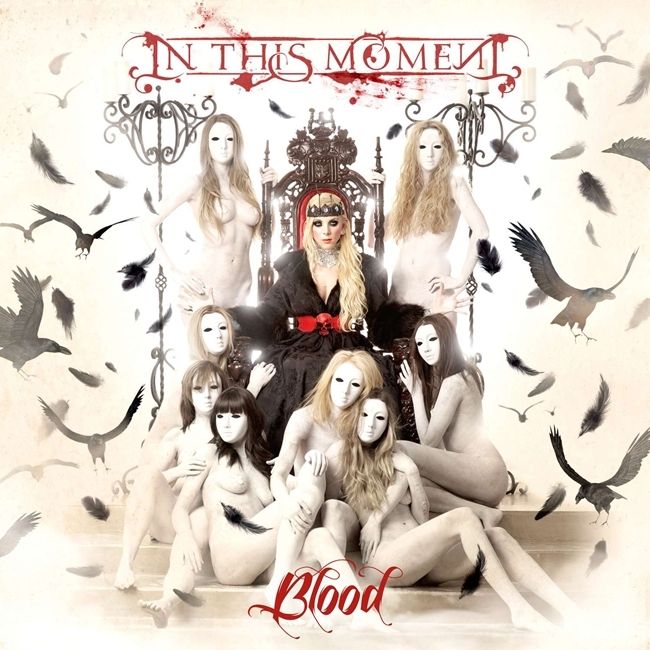 Oh man, I've been waiting all week just to share my favourites with you because of this!! Do you guys have bands that you have always loved and feel like you always will? I surely do and In This Moment are one of them! I found this band some years ago and I can't help but saying I love every single one of their albums, Maria's vocals are awesome! They just recently released their new album, Blood, and I've been dying to share it with you because I have been listening to it non-stop! It's so freaking amazing! I know I look super cute and blah blah but let me just tell you I'm a huge fan of rock and metal so if you despise this type of music you may just wanna move forward to my next favourite this week. If not, this is for you! If you already know In This Moment, how do you feel about the nex album? If you don't, be prepared for some of the most amazing music out there (in my opinion, of course!). Here are some teasers for you:
Oh Deus, eu estive a semana toda à espera de partilhar os meus favoritos só por causa disto!! Vocês têm alguma banda de que sempre gostaram e que acham que sempre irão gostar? Eu certamente tenho e os In This Moment são uma delas! Descobri esta banda há uns anos atrás e não posso deixar de dizer que adoro cada um dos albúns deles, os vocais da Maria são fantásticos! Eles lançaram recentemente o seu novo albúm, Blood, e eu tenho estado a morrer por partilhar convosco porque tenho andado a ouvi-lo sem pausas! É mesmo muito bom! Eu sei que pareço super fofinha e blah blah mas deixem-me dizer-vos que sou uma grande fã de rock e metal por isso se desprezam este tipo de música talvez queiram passar à frente para o próximo dos meus favoritos desta semana. Se não, isto é para vocês! Se já conhecem os In This Moment, o que acharam do novo albúm? Se não conhecem, preparem-se para alguma da melhor música (na minha opinião, é claro!). Aqui ficam alguns teasers para vocês:
Moving on, here's a favourite that combines two of my most favourite things: Art and Beauty! When I heard about this I was like "say what? Crayola nail polish?", oh yes, it's true! I really need these! It's like painting your nails with pencils, how much fun (when I was a kid, I remember my and my collegues would paint each other nails with markers and pens haha)! I'm pretty sure mommies are now buying themselves some nail polish instead of pencils for their kids on this back to school! haha
Avançando, aqui fica um favorito que combina duas das minhas coisas preferidas: Arte e Beleza! Quando ouvi falar disto fiquei como "digam lá? verniz da Crayola?", oh sim, é verdade! Preciso mesmo disto! É como pintar as vossas unhas com lápis, tão divertido (quando era criança, lembro-me que eu e as minhas colegas pintávamos as unhas umas às outras com marcadores e canetas haha)!Tenho a certeza que as mães estão agora a comprar verniz para elas em vez de lápis para os filhos neste regresso às aulas! haha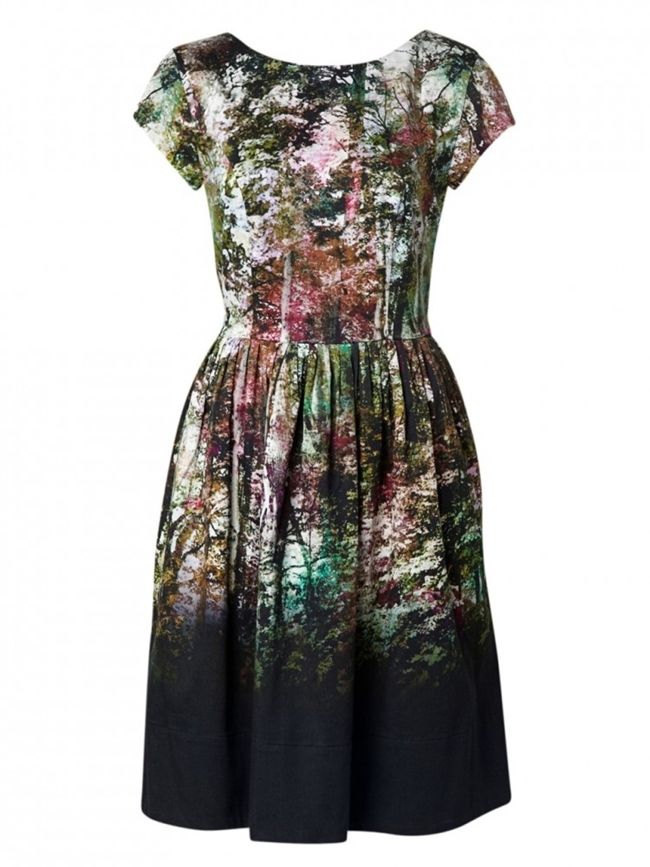 This may just be my dream dress for Autumn. I mean, how beautiful is it? I'm swooning over it! Too bad it is sold out in every single size (not that I had the money to buy it anyway but well, a girl can dream, right?).
Este pode bem ser o meu vestido de sonho para o Outono. Quero dizer, não é mesmo bonito? Estou apaixonada por ele! É pena que esteja esgotado em todos os tamanhos (não que eu tivesse dinheiro para o comprar mas, bem, uma rapariga pode sonhar, certo?).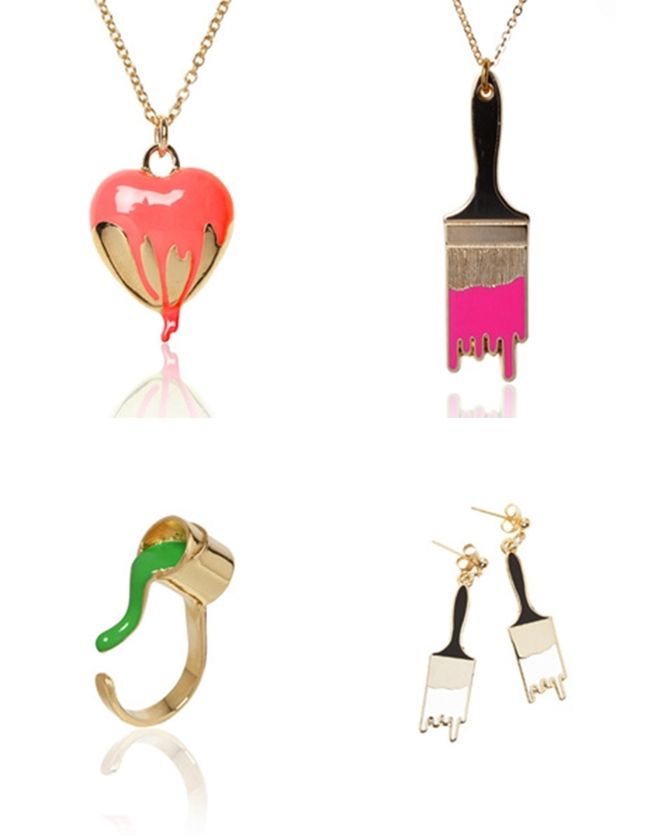 I am so so in love with Me and Zena's new products! I have always been a fan of their jewelry and their new arrivals are no exaception! Love them to death, love them, love them (specially that paint can ring which could come right to my finger!).
Estou tão tão apaixonada pelos novos produtos da Me and Zena! Sempre fui fã da bijuteria deles e estas novidades não são excepção! Adoro-as, adoro-as, adoro-as (especialmente o anel com a lata de tinta, podia vir direitinho para o meu dedo!).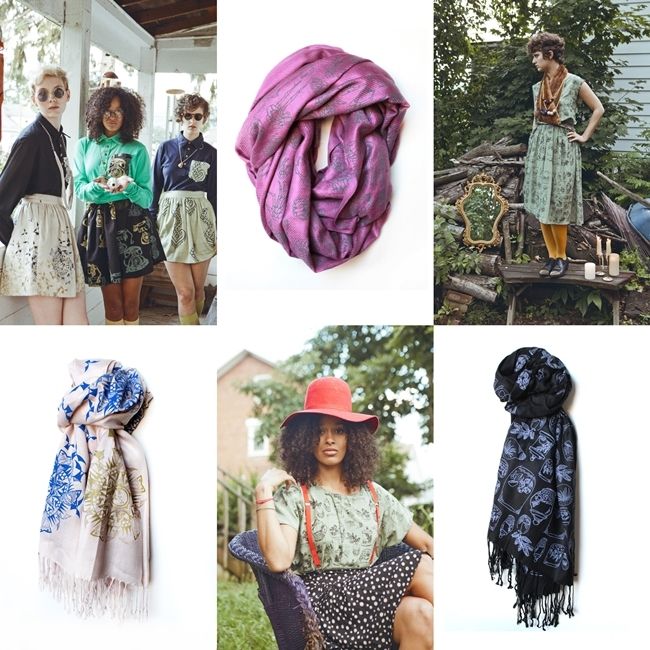 I have just found such an incredible brand! It's called Snoozer Loser and it's from New York, they sell fantastic printed clothing and accessories!! I am drooling on this side of the computer, everything is so pretty! I am in love, seriously! Be sure to check their new Fall/Winter collection - if you have the time check older collections, they're all so fabulous!!
Acabei de descobrir uma marca incrível! Chama-se Snoozer Loser e é de Nova Iorque, eles vendem roupa e acessórios impressos fantásticos! Estou a babar-me deste lado do computador, é tudo tão lindo! Estou apaixonada, a sério! Vão espreitar a nova colecção Outono/Inverno - se tiverem tempo, vejam as colecções mais antigas, são todas fabulosas!!
Oh and by the way, be sure to vote for your favourite outfit here on the blog this month! I'd really appreciate your opinion, can't wait to hear your thoughts! This month I was able to shoot a couple outfits (I still have some waiting to be shared), I feel like this is such a great start for the upcoming months... I don't aim becoming a fashion blogger but I surely enjoy sharing my outfits with you! Can't wait!
Oh e já agora, votem no vosso outfit preferido aqui no blog este mês! Ficava mesmo agradecida se me dessem a vossa opinião, mal posso esperar por saber o que pensam! Este mês consegui tirar fotos a alguns outfits (ainda tenho uns à espera de serem partilhados), sinto que este é um óptimo começo para os próximos meses... não sonho tornar-me uma fashion blogger mas adoro partilhar os meus outfits convosco! Mal posso esperar!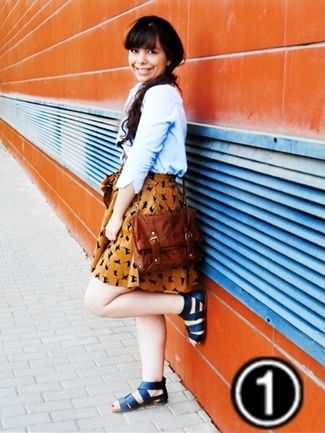 | 1. Denim and Cats | 2. Purple Roses |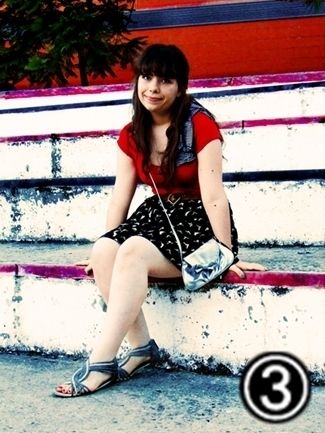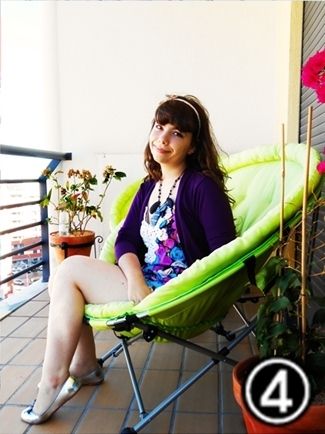 | 3. Sparrows and Bows | 4. Silver Flowers |
| 5. Colourful Matrioshkas |