Lisboa
At Lush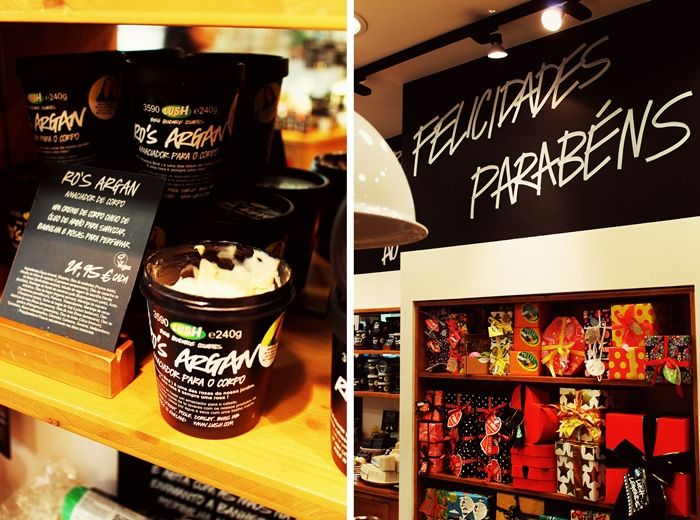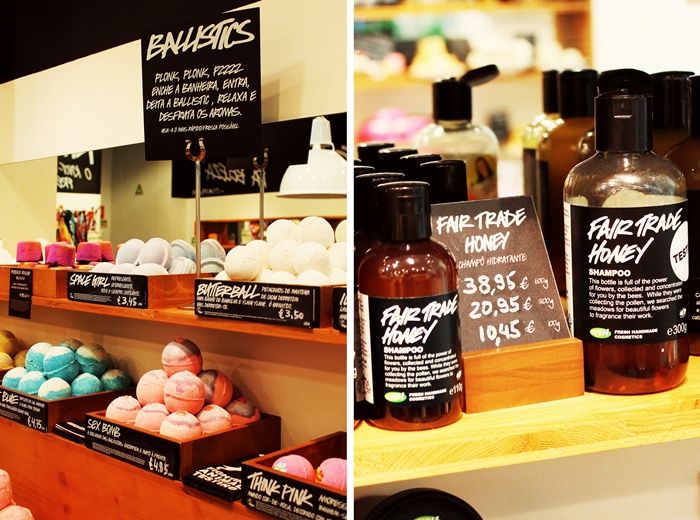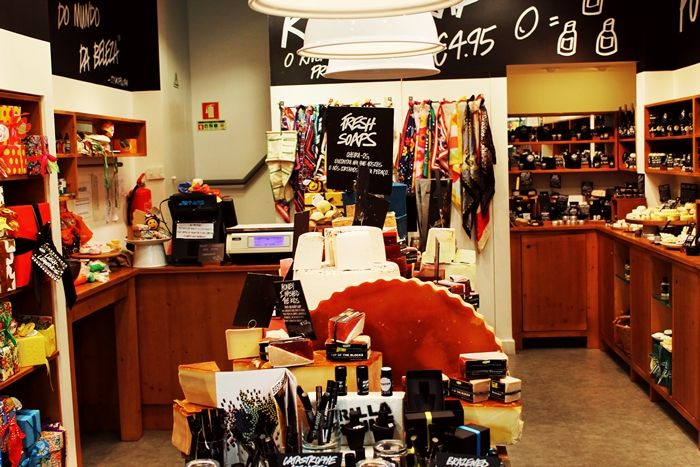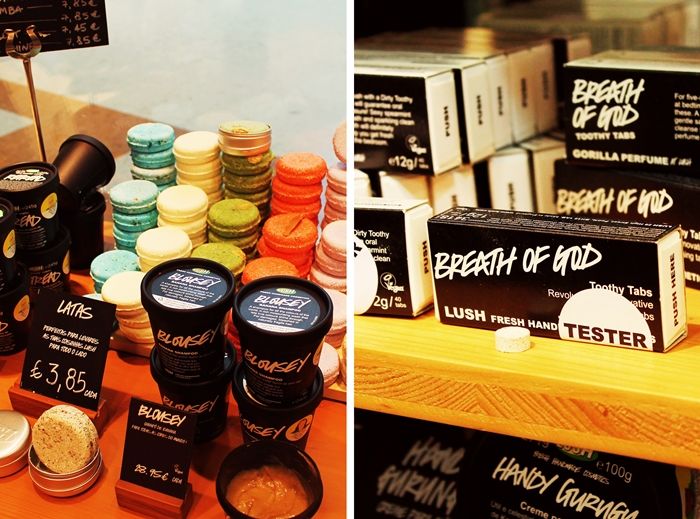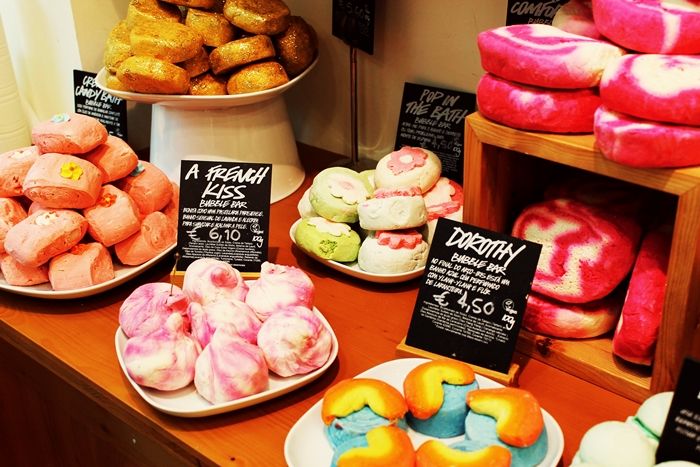 Yesterday I went to Lush at Oeiras Parque! It wasn't my first time visiting the shop but the truth is it never seizes to amaze me! I swear every single time I enter that shop I feel like I'm in a paradise of soap bubbles! I can not enter the shop without taking a peak at every single corner, check all products and smell everything! Bathbombs, masks, perfumes, soaps... everything fascinates me! The truth is that the name Lush fits perfectly this brand because we feel invaded by a sense of luxury the moment we pass the entrance of the shop!
Lush is one of those street shops we can find in every corner of the main european capitals and, despite the fact there aren't still many shops in Portugal, it makes a splash here! Personally I am a fan of the brand:
Lush has incredible products, a huge visual appeal and a great staff that is always available to help us to find what we're looking for and what suits us best!
Both me and my sister purchased a few products that we have been looking for a while, so expect some reviews of products from Lush in a near future!
Ontem fui à Lush do Oeiras Parque! Não foi a minha primeira vez a visitar a loja mas a verdade é que nunca deixa de me surpreender! Juro que de cada vez que entro na loja sinto que estou num paraíso com bolinhas de sabão! Não consigo entrar na loja sem espreitar cada cantinho, ver cada produto e cheirar tudo e mais alguma coisa! Bathbombs, máscaras, perfumes, sabonetes... tudo me fascina! A verdade é que o nome Lush encaixa perfeitamente nesta marca porque sentimo-nos mesmo invadidos por um sentimento de luxúria assim que passamos a entrada da loja!
A Lush é uma daquelas lojas de rua que podemos encontrar em cada cantinho das principais capitais europeias e, apesar de ainda ter poucas lojas em Portugal, já faz muito furor por cá! Eu pessoalmente sou fã da marca:
a Lush tem produtos incríveis, uma enorme atracção visual e funcionários óptimos que estão sempre disponíveis a nos ajudar a encontrar o que procuramos e o que é melhor para nós!
Tanto eu como a minha irmã aproveitámos esta visita para comprar alguns produtos que já tínhamos debaixo de olho há algum tempo, por isso esperem algumas reviews de produtos da Lush num futuro próximo!
What about you? Have you ever visited Lush? What's your opinion?
E vocês? Alguma vezes visitaram a Lush? Qual é a vossa opinião?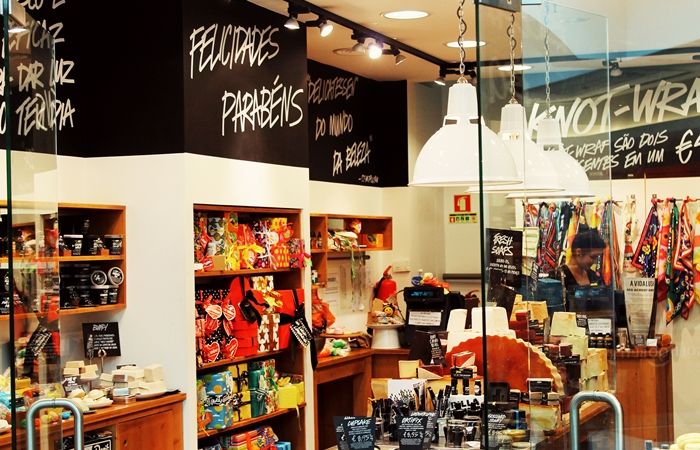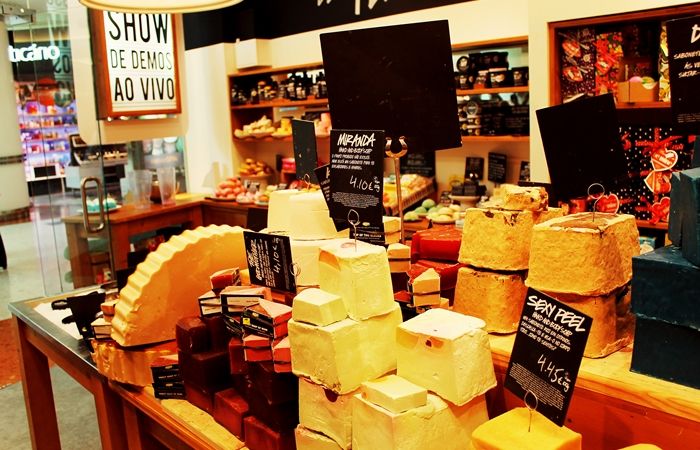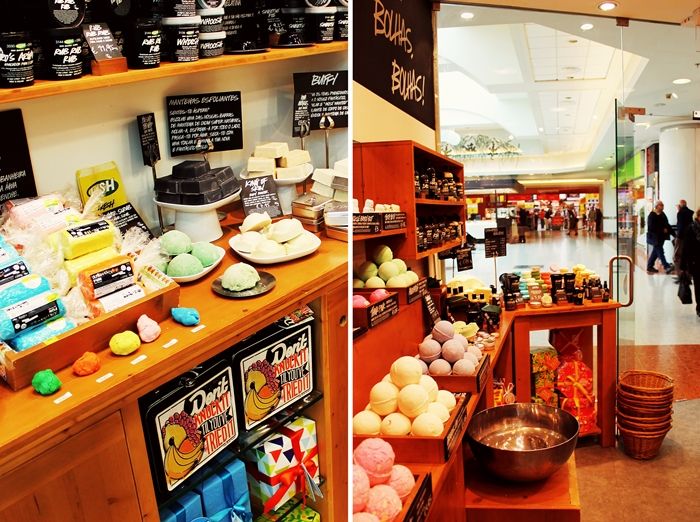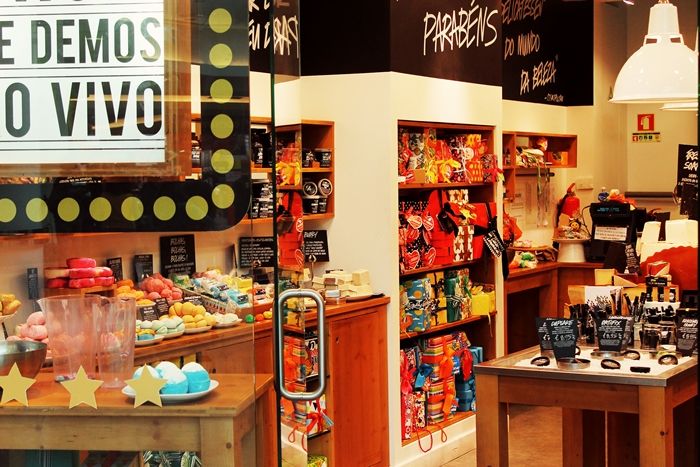 LUSH
Centro Comercial Oeiras Parque
Loja nº 1157 - Piso 1
Av. António Bernardo Cabral de Macedo
2770-219 Oeiras
Ver no mapa
♥