Beleza
Review: Etude House Mint Eyes Cream
A while ago, Keautystore gave me the chance to try one of the products in their store. It was definitely hard to pick one but I ended up picking this one.
First of all, I have heard wonders of Etude House products and I was very excited to try them out. Secondly, I have sleeping problems so I often feel my eyes tired. Thirdly, I couldn't resist the package.
I didn't have very high expectations on this product though. I had never tried any products from this brand and I always doubt of any product that promises what I personally consider impossible (such as making the dark circles under your eyes disappear by magic!). Yet, I decided to try this product hoping it would work something out for my eyes.
Há algum tempo atrás, a Keautystore deu-me a oportunidade de experimentar um dos produtos na loja deles. Foi definitivamente muito difícil escolher mas acabei por me decidir por este.
Em primeiro lugar, eu já tinha ouvido maravilhas dos produtos da Etude House e estava muito entusiasmada por experimentá-los. Em segundo lugar, tenho problemas de sono por isso sinto frequentemente os meus olhos cansados. Em terceiro lugar, não consegui resistir à emba

lagem.
Ainda assim, n

ão tinha grandes expectativas quanto a este produto. Nunca experimentei nenhum produto desta marca mas duvido sempre de qualquer p

roduto

que prometa o que pessoalmente considero impossível (como por exemplo, fazer desaparecer olheiras por magica!). Ainda assim, decidi experimentar este produto na esperança de que fizesse algo pelos meus olhos.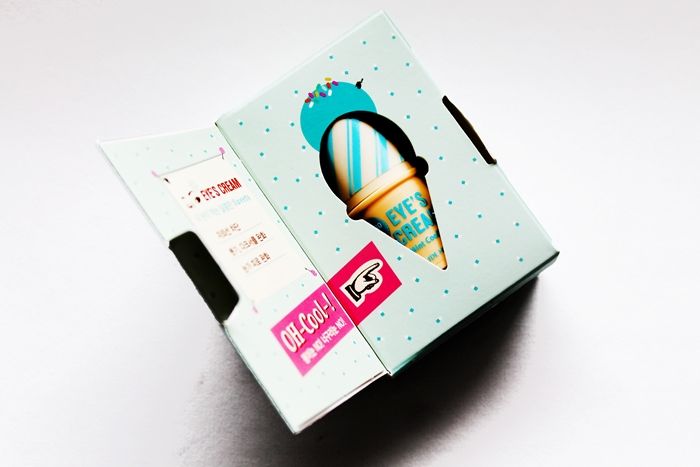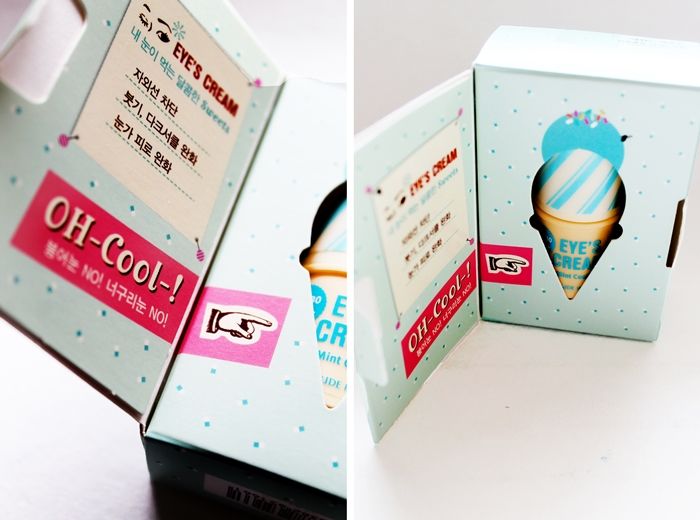 Etude House Mint Cooling Eyes Cream is a stick for direct application for the sensitive eye area which gives a cooling and nutrition effect to your eyes. It is specially recommended when your eyes feel very sensitive and tired. You can bring it with you and apply it throughout the day, either on bare skin or even with make-up on. This eye cream includes SPF 30 and UV Protection and should be included in your skin care routine.
O Etude House Mint Cooling Eyes Cream é um batom para aplicação directa na zona sensível dos olhos, o qual dá um efeito refrescante e nutritivo para os olhos. É especialmente recomendado quando os vossos olhos estão sensíveis e cansados. Podem trazê-lo convosco e aplicá-lo ao longo do dia, tanto na pele nua como com maquilhagem posta. Este creme para olhos inclui SPF 30 e Protecção UV e deve ser incluído na rotina de cuidados para a pele.
My opinion
A minha opinião
Firstly, as I have stated above, I chose this eye cream partly based on the package. Let's be honest, Etude House definitely knows out to call attention to their products and this one is no exception. I personally love the name choice: Eyes Cream (pronounce it quickly and you will have 'ice cream', genious!). The moment I got this in my hands (and I can tell you it was incredibly fast, thank you Keautystore for such a great shipping service!), I immediatly loved how this product looks like! The stick itself comes inside a plastic insert that is placed on an ice cream shaped cardboard box! It absolutely feels like a mistery treat, loved it! The stick has the perfect size to carry on your purse and wear throughout the day!
Taking about the product itself, I didn't want to rely on a first impression so I decided to use it for some long time to have a better idea on the results. This being said, I am afraid to say this eye cream wasn't up to my expectations. Personally, I thought it was quite refreshing and it definitely gives you a cooling effect when you apply it but it is something that lasts only for a short time. When it comes to long-time results, I didn't notice any impressive changes (the dark circles under my eyes are still there!).
Em primeiro lugar, como disse acima, escolhi este creme de olhos parcialmente baseando-me na embalagem. Vamos ser honestos, a Etude House sabe definitivamente como chamar a atenção para os seus produtos e este não é excepção. Pessoalmente, adoro a escolha do nome: Eyes Cream (pronunciem rápido e têm 'ice cream', genial!). No momento em que o tive nas minhas mãos (e posso dizer-vos que foi incrivelmente rápido, obrigada Keautystore pelo óptimo serviço de envios!), eu apaixonei-me imediatamente pela forma como este produto parece! O batom em si vem dentro de uma caixinha de plástico que se encontra colocada numa caixa de cartão cortada em forma de gelado! Parece mesmo um miminho surpresa, adoro! O batom tem o tamanho perfeito para ser posto na mala e usar

-se durante o dia!
Falando do produto em si, não quis basear-me apenas na primeira impressão por isso decidi usá-lo por algum tempo para ter uma ideia melhor dos resultados. Dito isto, tenho receio de ter que dizer que este creme de olhos não esteve à altura das minhas expectativas. Pessoalmente, achei-o referscante e definitivamente dá um efeito de frio quando se aplica mas é algo que dura muito pouco tempo. No que toca a resultados a longo prazo, não notei nenhumas mudanças impressionantes (

as minhas olheiras continuam lá!).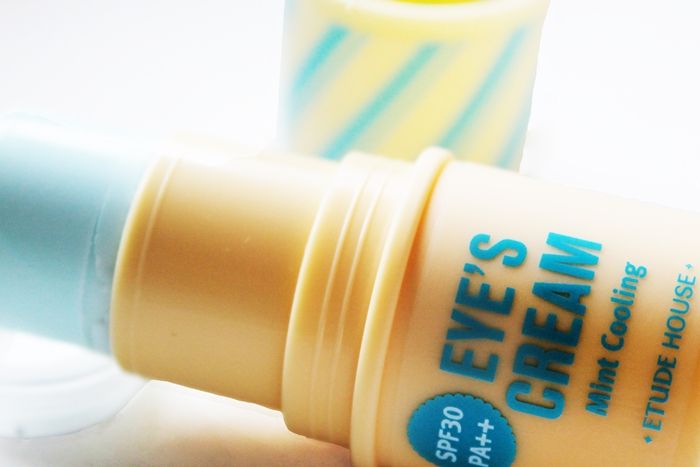 Pros

Prós
-

I personally love the branding on this product

! When I opened the box, I was absolutely stunned with how pretty the packaging is and it surely feels very special everytime you take a peak and see that little ice cream eye cream hidden on the inside!
-

Pessoalmente adoro a imagem deste produto

! Quando abri a caixa, fiquei fascinada com o quão bonita a embalagem é e seguramente que nos sentimos especiais de cada vez que espreitamos e vemos aquele gelado creme para olhos escondido no interior!
-
The eye cream stick
is the perfect size to carry around with you

... I have been wearing this non-stop
! Also,
Etude House does keep its promise
: I have used this both on my bare skin and with make-up
- this is something I'd like to see more on beauty products (I mean, you don't always feel like taking off your make-up to put cream on your face, right?).
-

O

batom do creme para olhos tem o tamanho perfeito para se levar para todo o lado

... tenho usado isto a toda a hora! Além disso, a Etude House cumpre a sua promessa: tenho usado isto tanto na minha pele sem nada bem como com maquilhagem - é algo que gostaria de ver mais em produtos de beleza (quer dizer, nem sempre temos vontade de tirar

a maquilhagem só para aplicar creme na cara, certo?).
- If you're looking for a product that will make your eyes feel better even if just for a moment, this is it.

This eye cream leaves an incredibly good minty scent on your skin and when you apply it you'll feel refreshed

(somehow like if this eye cream just came out of your fridge before you apply it!).
- Se estão à procura de um produto que faça os vossos olhos sentirem-se melhor ainda que só por um momento, então é este.

Este creme para olhos deixa um cheiro a mente incr

ível na vossa pele e quando o aplicarem vão s

entir algo refrescante

(um pouco como se este creme para olhos tivesse

estado no frigorífico antes de o aplicarem!).

Cons

Contras
- Unfortunately, the effect you feel when you apply this product is only momentary as it doesn't last for a very long time
. Also,

I didn't notice any big improvements on my eyes

, they seem to be a little less puffy but I can't even tell if that was a result from applying this cream. I personally wouldn't buy this product again as it doesn't accomplish its aim.
- Infelizmente, o efeito que se sente quando se aplica este produto é apenas momentâneo já que não dura muito tempo. Além disso,

não notei melhorias muito grandes nos meus olhos

, parecem um pouco menos inchados mas nem sei dizer se é resultado de aplicar este creme. Pessoalmente não voltaria a comprar este produto de novo já que não alcança o seu objectivo.
- This wasn't a very big con for me but if you aren't as pale as I am (there are very few people who are so I bet this warning is also for you) you'll be a bit upset by the fact

this product is a bit pasty and leaves a sort of white cream around your eyes

and, for that reason, may not be your best choice to apply during the day.
- Este não foi um grande contra para mim mas se não forem tão pálidos como eu (há muito poucas pessoas que o sejam por isso aposto que este aviso também é para vocês), vão ficar um pouco chateados pelo facto de

es

te produto ser um pouco pastoso e deixar uma espécie de creme bran

co à volta dos vossos olhos

e, por essa, razão, não ser talvez a melhor escolha para se aplicar durante o dia.
Have you ever tried any products from Etude House? What is your opinion?
Já experimentaram algum produto da Etude House? Qual é a vossa opinião?