New In
New In: June
I can't believe is almost coming to an end! It's time to get some lovely dresses and skirts and show off your legs! In June a bunch of Summer-appropriate clothing and accessories came to my closet! Take a peak!
Nem consigo acreditar que Junho está a chegar ao fim! Está na altura de arranjar alguns vestidos e saias bonitos e mostrar as pernas! Em Junho algumas peças de roupa e acessórios apropriados para o Verão chegaram ao meu armário! Espreitem!
Bag from Romwe Mala da Romwe
This bag was such a find! First of all, let me tell you I have been looking for a good bag to carry my DSLR camera around with me. Unfortunately, all camera bags I see for sale seem to be a bit too much expensive for my poor pocket to I kept my eyes open for other options out there!
When I saw this bag, I immediatly thought of it to be my camera bag but there were very little pictures of its inside so I was very hesitant. Still, I took a leap of faith and bought it! I have to say I couldn't be happier! Not only it fits my camera and lens as I was very surprised with the quality of the bag! Seriously, when I saw it online I thought it had a cheap look but it's unbelievable live! I have just purchased myself this very same bag in another colour, can't wait for it to arrive!
Esta mala foi um achado! Em primeiro lugar, deixem-me dizer-vos que tenho andado à procura de uma mala para carregar a minha máquina fotográfica comigo. Infelizmente, todas as malas para máquinas que eu vejo à venda são demasiado caras para o meu bolso de podre por isso mantive os meus olhos abertos a outras opções!
Quando vi esta mala, pensei imediatamente nela para ser a minha mala para a máquina fotográfica, mas infelizmente existiam muito poucas fotos do interior por isso estava um pouco hesitante. Ainda assim, arrisquei e comprei-a! Tenho a dizer que não podia estar mais feliz! Não só a minha máquina e as lentes cabem, como fiquei muito surpreendida com a qualidade da mala! A sério, quando a vi online pensei que tinha um ar barato, mas é incrível ao vivo! Já comprei uma mala igual para mim noutra cor, mal posso esperar para que chegue!
This bag was 30.73€, c/o Romwe.
Esta mala custava 30.73€, c/o Romwe.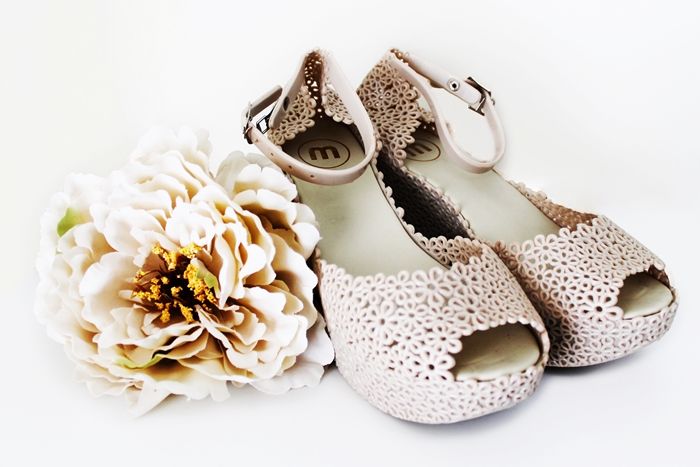 Wedges from Romwe Cunhas da Romwe
Sometimes I write that in a certain month I may get a lot of stuff because I have pending orders from past months and you may think I am joking but this is just an example of it! I've ordered these shoes right in the beggining of April and, although Romwe immediatly shipped them, they arrived in Portugal at the beggining of June and were held at customs office for over a month! The only reason this wasn't a bigger headache was because, for the very first time, I got an order and the customs office didn't make me pay anything! They were probably in a good mood, I wish it was always like this! (I hope I just won't jinx myself! haha)
Às vezes escrevo que num certo mês posso receber muitas coisas porque tenho encomendas pendentes dos meses anteriores e talvez pensem que eu estou a gozar, mas este é um exemplo disso! Encomendei estes sapatos logo no início de Abril e, apesar de a Romwe os ter logo enviado, chegaram a Portugal no início de Junho e ficaram retidos na alfândega por mais de um mês! A única razão pela qual a dor-de-cabeça não foi maior é que, pela primeira vez, recebi uma encomenda e a alfândega não me fez pagar nada! Deviam estar de bom humor, gostava que fosse sempre assim! (Espero não estar a agoirar!)
These wedges were 31.42€, c/o Romwe.
Estas cunhas custavam 31.42€, c/o Romwe.

Bag from Romwe Mala da Romwe
I'm not sure you guys know but I collect both stamps and postcards! I just love sending and receiving letters so when I saw this bag I knew I had to have it! Sure, it isn't something you can wear everyday but my inner philatelic needed it! haha Isn't it the cutest thing ever? I predict we're going to be very happy together!
Não sei se sabem mas eu colecciono tanto selos como postais! Adoro enviar e receber cartas, por isso quando vi esta mala soube que tinha de a ter! É claro, não é algo que se use todos os dias, mas a minha filatélica interior precisava dela! haha Não é a coisa mais querida de sempre? Prevejo que vamos ser muito felizes juntas!
This bag was 58.15€, c/o Romwe.
Esta mala custava 58.15€, c/o Romwe.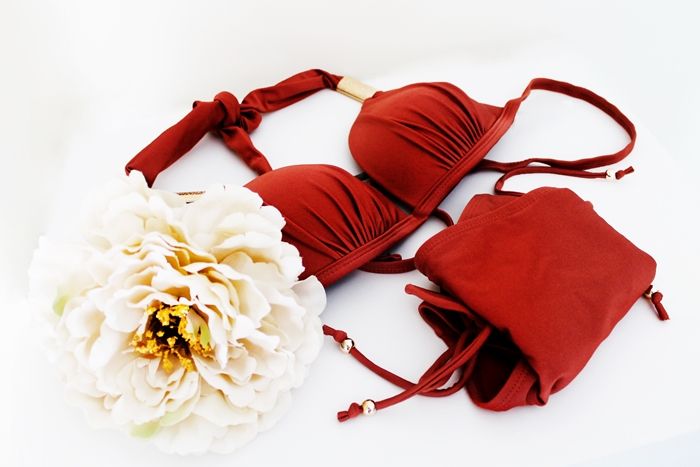 Bikini from Primark Bikini da Primark
Okay, I have something to confess that will ashame every single fashion blogger out there... I never ever bought a bikini! I know, how is that possible? I suppose we all have a "weak point" when it comes to what we buy/own. So far I'd say mine is shoes (I have just a few pairs, seriously, what a shame!) but a week ago I just realised I could add swimwear to it. Truth is I went to the beach and noticed my old bikini was becoming... too old! I had it since I was like 10 or so (please don't laugh!) so I suppose it was in the need for a retirement, that poor thing served me good for many years!
This being said, I knew for the first time on my life I'd have to go and buy a bikini! I didn't want something very expensive because, despite the fact I try to go often to the beach, I actually never do because of my skin reactions to the sun. I headed to Primark and tried a couple, it was very hard to pick just one but I brought this beauty with me! I just love the gold ring on the top, so pretty!
Okay, tenho que confessar algo que vai envergonhar todas as fashion bloggers por aí... nunca comprei um bikini! Eu sei, como é que é possível? Suponho que todas nós tenhamos um "ponto fraco" no que respeita àquilo que compramos/temos. Até agora eu diria que o meu são sapatos (só tenho uns pares, a sério, que vergonha!), mas há uma semana atrás apercebi-me que podia usar roupa de banho à lista. A verdade é que fui à praia e notei que o meu velho bikini estava a ficar... demasiado velho! Já o tenho desde os meus 10 anos ou assim (por favor não se riam!), por isso suponho que estava a precisar de uma reforma, bem que dei uso ao pobrezinho durante muitos anos!
Dito isto, soube que pela primeira vez na minha vida tinha de ir comprar um bikini! Não queria nada muito caro porque, apesar de tentar sempre ir frequentemente à praia, acabo por não ir muito por causa das minhas reacções de pele ao sol. Fui à Primark e experimentei alguns, foi muito difícil escolher, mas trouxe esta beleza comigo! Adoro o anel dourado no top, que lindo!
This bikini was 12€.
Este bikini custou 12€.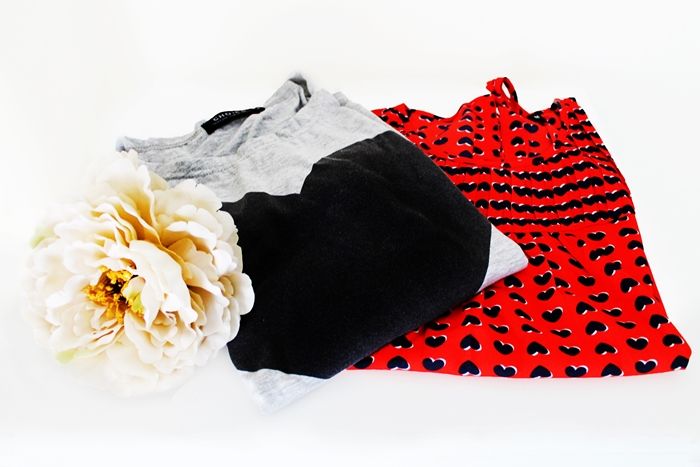 Shirt from Choies Camisola da Choies
Top from Romwe Top da Romwe