Livros
What I Read: June
June was the month in which I had my final exams at university but I was still able to read two books! Now that Summer has arrived, I definitely plan to read a lot more (even if I just want to be outside enjoying the sun!). Take a peak below at the two amazing books I read this month...
Junho foi o mês no qual eu tive os meus exames finais na universidade, mas ainda assim consegui ler dois livros! Agora que o Verão chegou, planeio ler muito mais (mesmo que só me apeteça estar fora a aproveitar o sol!). Vejam abaixo os dois livros fantásticos que li este mês...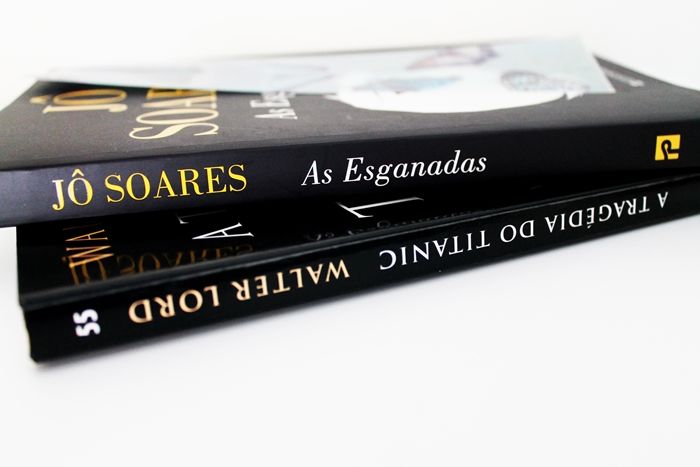 ♥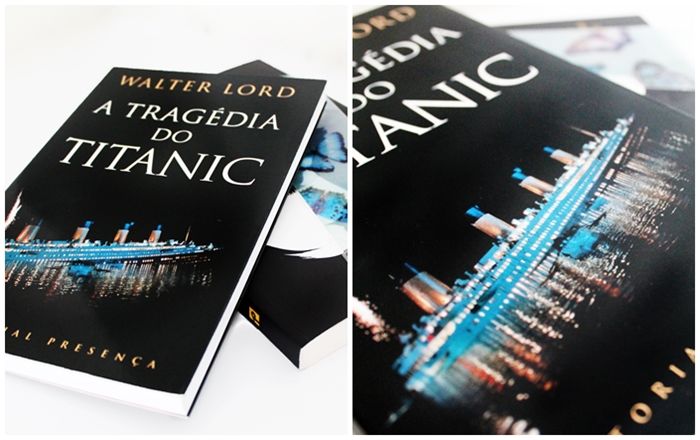 ♥ A Night to Remember

A Tragédia do Titanic

- Walter Lord
♥
A Night to Remember is a book that follows up the story of the Titanic since the moment it left the port to the very last minute, mentioning its collision with an iceberg and what happened until it sank. The Titanic was such a perfect ship it was considered as unsinkable (hence one of the reasons why it only carried 20 lifeboats for over 2000 passengers).
I bought this book many years ago and I haven't read it in a while so I decided it was about time to remember a bit what it was about. I find it very interesting but I may warn you this is not a romance whatsoever. This is actually a factual book, with lots of details about the passengers and numbers on the disaster of the Titanic. If, like me, you're interested in such a subject, I truly recommend it! What I loved the most about it was how it followed in a timed way the events, allowing you to recreate in your mind what happened.
Did you know:
- that many of the lifeboats that were put on the water were actually almost empty and could have carried many more people?
- the Third Class was pretty much left to abandon, to its own chances of survival?
- due to the "women and children first" protocol, some men disguised themselves as women?
- there was another ship very close to the Titanic, the Californian, that ignored the rescue requests, failing to assist the passengers?
- from the original number of passengers, only 710 were rescued with life?
A Tragédia do Titanic é um livro que segue a história do Titanic desde o momento em que deixou o porto até ao último minuto, mencionando a sua colisão com um icebergue e o que aconteceu até se afundar. O Titanic era um navio tão perfeito que era considerado inafundável (daí uma das razões pelas quais só carregava 20 salva-vidas para mais de 2000 passageiros).
Comprei este livro há muitos anos atrás e já não o lia há algum tempo, por isso decidi que estava na altura de me relembrar um pouco do que falava. Acho-o muito interessante, mas tenho desde já a avisar que este livro não é de todo um romance. É antes um livro factual, com muitos detalhes sobre os passageiros e números do desastre do Titanic. Se, como eu, estiverem interessados no assunto, recomendo-o vivamente! O que gostei mais foi a como como segue os eventos de uma forma cronometrada, permitindo-nos recrear na nossa mente o que aconteceu.
Sabiam que:
- muitos dos salva-vidas que foram colocados na água estavam quase vazios e podiam ter levado muito mais pessoas?
- a Terceira Classe foi basicamente deixada ao abandono, lutando pela sua sobrevivência?
- devido ao protocolo de "mulheres e crianças primeiro", alguns homens fizeram-se passar por mulheres?
- havia outro navio muito perto do Titanic, o Californian, que ignorou os pedidos de ajuda e não auxiliou os passageiros?
- do número original de passageiros, apenas 710 foram resgatados com vida?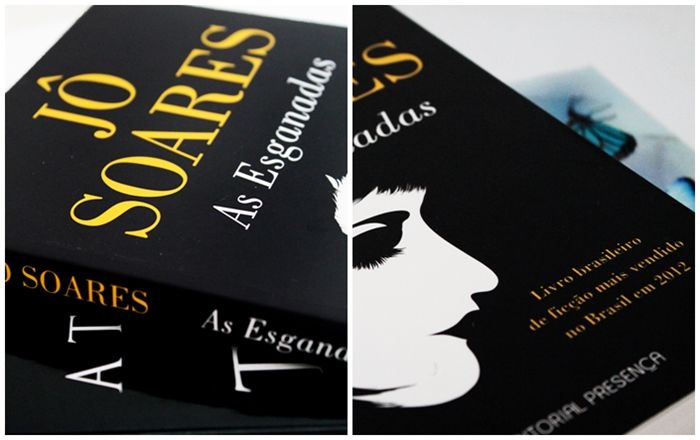 ♥

As esganadas

- Jô Soares
♥
As esganadas is a book by Jô Soares, a Brazilian comedian (unfortunately I don't think it is translated to English). As esganadas is a book by Jô Soares, a brazilian comedian. In this crim fiction book, we follow a team of the brazilian police, lead by the cief Filinto M
üller, and which includes an ancient portuguese inspector, Tobias Esteves, and a journalist, Diana. In the 1938 Rio de Janeiro, we follow the hunt for a serial killer who has as target young, pretty and fat women, using portuguese sweets to attract them.
Personally, I chose to read this book for a less obvious reason: Getúlio Vargas. After studying the Presidents of Brazil in detail for a subject at the university, my sister only had to pronounce this name in order to convince me to read this book. Of course the book doesn't talk that much about the President but, at the same time, we return to the Brasil of the Estado Novo period, having as background the advance of nazismo and the first signs of the start of a new World War.
I had never read a book from this author but I personally loved his writing style and his concern with historical details. Not being one of those crime fictions in which you're biting your nails to find out who's the killer (in fact it is revealed right at the beggining), it is definitely a really good book, valuable for the logic the team will use to reach the serial killer. I recommend it!
As esganadas é um livro de Jô Soares, um comediante brasileiro. Neste policial, acompanhamos uma equipa da polícia brasileira, liderada pelo chefe Filinto M
ü
ller e na qual se inclui um ex-inspector português, Tobias Esteves, e uma jornalista, Diana. No Rio de Janeiro de 1938, acompanhamos a caça a um assassino em série que tem como alvo mulheres jovens, bonitas e gordas, que utiliza doces portugueses para as atrair.
Pessoalmente, escolhi ler este livro por uma razão menos óbvia: Getúlio Vargas. Após ter estudado os Presidentes do Brasil em detalhe para uma cadeira da universidade, a minha irmã só teve de pronunciar este nome para que eu ficasse logo convencida a ler este livro. É claro que o livro acaba por não se focar no Presidente, mas, ao mesmo tempo, voltamos ao Brasil do Estado Novo, tendo como pano de fundo o avanço do nazismo e os primeiros sinais que denotam o despoletar de uma nova Guerra Mundial.
Nunca tinha lido nenhum livro deste autor, mas pessoalmente adorei o estilo de escrita e a preocupação com os detalhes históricos. Não sendo um policial em que ficamos a roer as unhas para descobrir quem é o assassino (na verdade é revelado logo no início), é sem dúvida um livro muito bom, que prima pela lógica que a equipa vai utilizar para chegar ao seu serial killer. Recomendo!