Fashion
Welcome to the Jungle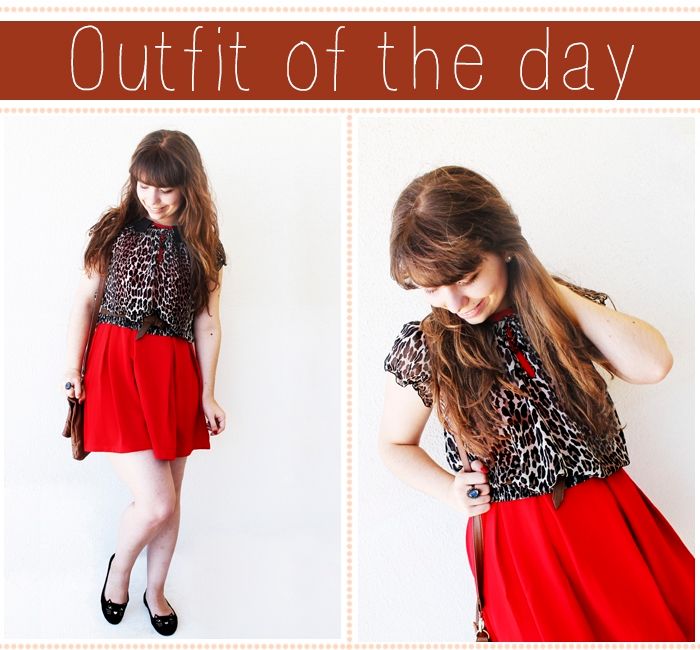 Dress

Vestido

: c/o Magix D | Blouse

Blusa

: Zara | Earrings

Brincos

: Parfois | Ring

Anel

: c/o The Purple Shmurple Shoppe | Bag

Mala

: Primark | Flats

Sabrinas

: c/o Lovely Wholesale
(available here disponível aqui)
Today I decided to wear one of my favourite combinations of all time: red and leopard! Honestly, there's no way you can go wrong with it and as I saw that this sheer blouse fitted perfectly the peter pan collar from my dress, I knew I had decided what to wear today! Of course, I couldn't help but wearing my kitty flats and creating a sort of jungle feline mix!
Hoje decidi usar uma das minhas combinações preferidas de sempre: vermelho e leopardo! Honestamente, não há como errar e assim que vi que esta blusa transparente encaixava na perfeição com a gola peter pan do meu vestido, soube que tinha decidido o que usar! É claro, não podia deixar de usar as minhas sabrinhas com gatinhos e criar uma espécie de selva mistura felina!
♥
| Français |



Robe: c/o Magix D | Blouse: Zara | Boucles d'oreilles: Parfois | Bague: c/o The Purple Shmurple Shoppe | Sac: Primark | Ballerines: c/o Lovely Wholesale (disponibles ici)

Aujourd'hui j'ai décidé de porter une de mes combinaisons préférées de tous les temps: le rouge et le léopard! Franchement, il va toujours bien ensemble et quand j'ai vu que cette blouse correspondait parfaitement au collier peter pan de ma robe, je savais que j'avais décidé ma tenue d'aujourd«hui! Bien sûr, j'ai dû porter mes ballerines avec des chats et créer une sorte de jungle mélange féline!