New In
New In: April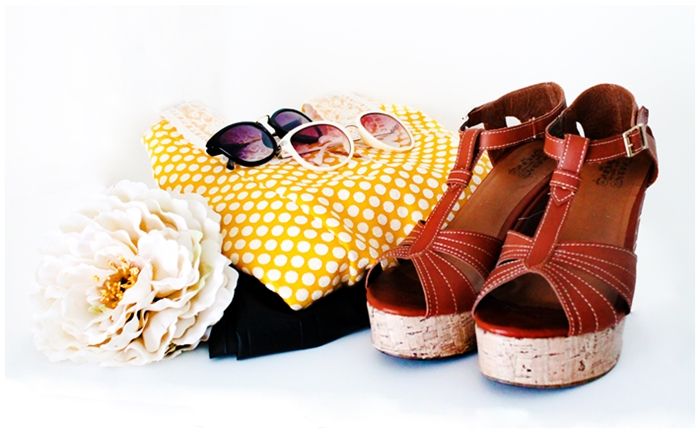 I can't believe April has flown by so quickly! This past month the weather has finally started changing a bit, making me dream of wearing Spring clothes and enjoy the sun.
Here's what's new to my closet this month:
Nem consigo acreditar que Abril passou tão rápido! Neste passado mês o tempo começou finalmente a mudar um bocadinho, fazendo-me sonhar com usar roupas de Primavera e aproveitar o sol.
Aqui fica o que há de novo no meu armário este mês: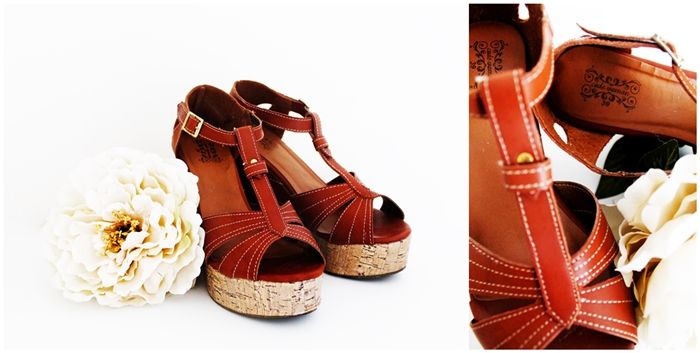 Wedges from New Code Cunhas da New Code
These wedges were love at first sight! I don't own many shoes (I intend to change that, though!) but when I passed through the storefront and saw these, I knew I had to have them! I came back to the store to try them and they fitted so nicely I had to bring them with me! Needless to say I've been wearing them non-stop! You can see me wearing them here!
Estas cunhas foram amor à primeira vista! Eu não tenho muitos sapatos (contudo pretendo mudar isso!), mas quando passei pela montra da loja e vi estes, soube que tinha de os ter! Voltei à loja para os experimentar e ficavam-me tão bem que os tive de trazer comigo! Não é preciso dizer que os tenho usado sem parar!
Podem ver-me a usá-los aqui!
These shoes were 19.97€.
Estes sapatos custaram 19.97€.

Sunglasses from Firmoo Óculos de Sol da Firmoo
I absolutely love sunglasses! Who doesn't like to be fashionable while protecting the eyes from the sun? I know I do! Unfortunately, I am always a bit picky when it comes to sunglasses and need to try a million styles before I decide with one. I was a bit afraid when ordering these online but they're both so pretty, I couldn't resist! I can't wait to show you them with more detail!
Eu adoro óculos de sol! Quem não gosta de estar na moda enquanto protege os olhos do sol? Eu sei que gosto! Infelizmente, sou sempre um bocado esquisita no que toca a óculos de sol e preciso de experimentar um milhão de modelos antes de me decidir por um. Estava um bocado com receio em encomendar estes online mas são tão lindos, não consegui resistir! Mal posso esperar por vos mostrar com mais detalhe!
Both sunglasses were 41.21€ each, c/o Firmoo.
Ambos os óculos de sol custavam 41.21€ cada, c/o Firmoo.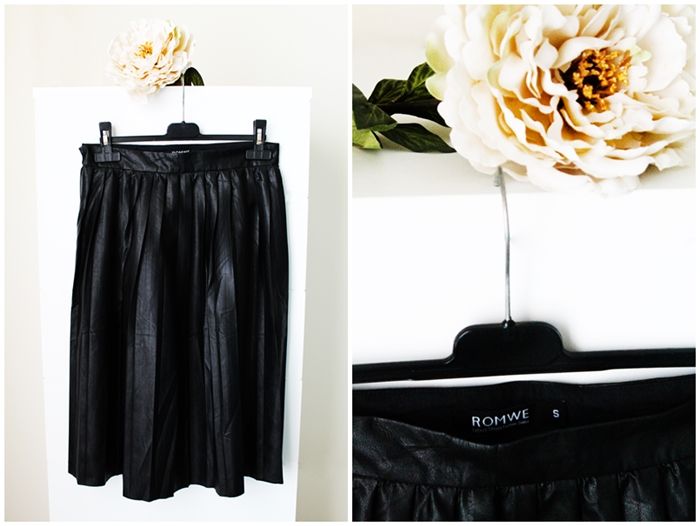 Skirt from Romwe Saia da Romwe
I've wanted a black leather skirt for so long that when I saw this one at Romwe I immediatly snapped it! Its quality actually surprised me but it's just a bit too long for me so I think I'll have it hemmed and then it will just be the most perfect skirt ever!
Eu já queria uma saia preta de pele há imenso tempo por isso quando vi esta na Romwe decidi ficar logo com uma! A qualidade na realidade surpreendeu-me mas é um bocadinho longa para mim por isso acho que lhe vou fazer a bainha e depois será a saia mais perfeita de sempre!
This skirt was 43.82€, c/o Romwe.
Esta saia custava 43.82€, c/o Romwe.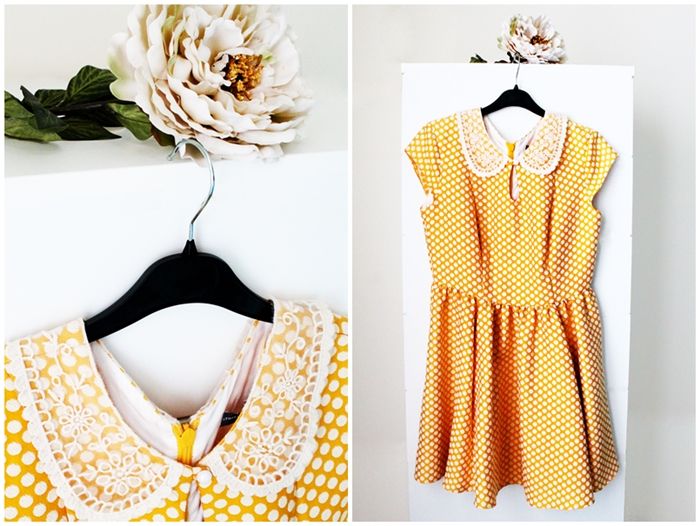 Dress from Primark Vestido da Primark
I love Primark and it's actually one of those shops I live to visit every now and then to check new arrivals (even if I don't buy a thing haha). About a month ago, I saw this gorgeous dress and fell in love with it! I immediatly started looking in the racks for my size but there were only big sizes, 44 up. Of course, there was no way I was going to fit in one of those dresses so I left the store a bit sad. This past week I went to Primark to search for pajamas with Moomins (has anybody seen any? I'm crazy for Moomins and can't find any!) and I saw this dress again! I thought I'd check if they had my size and there it was! I went to try it on and loved it so much I had to bring it with me (this might now be the most expensive dress I own! haha). I am so much loving its texture and the pretty collar!
Eu adoro a Primark e na verdade é uma daquelas lojas que eu adoro visitar de vez em quando só para ver o que há de novo (mesmo que não compre nada haha). Há cerca de um mês, vi este vestido lindíssimo e apaixonei-me por ele! Comecei imediatamente à procura do meu tamanho mas só havia tamanhos grandes, do 44 para cima. É claro, não havia forma de eu caber num desses vestidos por isso deixei a loja um pouco triste. Na semana passada fui à Primark procurar por pijamas com Mumins (alguém viu algum? Eu sou doida por Mumins e não consigo encontrar nenhum!) e vi este vestido de novo! Pensei em ver se havia o meu tamanho e estava lá! Fui experimentar e gostei tanto do vestido que tive de o trazer comigo (este deve ser neste momento o vestido mais caro que tenho! haha). Adoro a textura do vestido e a gola lindíssima!
This dress was 27€.
Este vestido custou 27€.
♥