Livros
What I Read: March
After reading very little in February, in March I got back at reading at full power with five books (most likely due to the rain that makes it so cozy to be inside walls)!
Here's what I've read...
Depois de em Fevereiro ter lido muito pouquinho, em Março voltei em força às leituras com cinco livros lidos
(muito provavelmente devido à chuva que faz com que se esteja bem entre quatro paredes)
!
Aqui fica o que li...
Jeff Abott
A quiet evening, the financial adviser Ben Forsberg opens the door to two agents of Homeland Security. From that moment on, his life becomes an uncontrolled spiral of events. A businessman had been murdered and Ben's card was found in the pockets of the hired killer who had also been murdered. The evidences against him continue to accumulate when a mysterious stranger, known as Pilgrim, gets him from the agents. Pilgrim's boss had been abducted by a man for whom destroying Ben's life is an insignificant task. Persecuted by betrayal and danger, Ben and Pilgrim need to unveil a plan and save their own lives - before it's too late...

Num calmo fim de tarde, o consultor financeiro Ben Forsberg abre a porta a dois agentes da Segurança Interna. A partir desse momento, a sua vida transforma-se numa espiral descontrolada de acontecimentos. Um homem de negócios tinha sido assassinado e o cartão de Ben fora encontrado no bolso do assassino contratado que também acabara morto. As provas contra ele continuam a acumular-se quando um estranho misterioso, conhecido por Pilgrim, o retira aos agentes. A chefe de Pilgrim havia sido raptada por um homem para quem destruir a vida de Ben é apenas uma tarefa insignificante. Perseguidos pela traição e pelo perigo, Ben e Pilgrim têm de desvendar um plano e salvar a própria vida - antes que seja tarde de mais...
Jeff Abott
Sam Capra is living a dream: a young american in London, with a perfect job at the CIA and a perfect wife, Lucy, seven months pregnant with their first child. One day, everything falls apart. Sam receives a call from Lucy while he is working. She tells him to leave the building immediately. Sam leaves moments before the building explodes, killing all who were inside. Lucy vanishes and Sam wakes up in a prison cell. What is the reason for the call? Would Lucy be an enemy agent? Where is his son? With adrenaline rushing through his veins, Sam enters a frantic race to save his life and discover the truth about those who he thought he knew so well.

Sam Capra está a viver um sonho: um jovem americano em Londres, com um emprego perfeito na CIA e uma esposa perfeita, Lucy, grávida de sete meses do seu primeiro filho. Num dia, tudo se desmorona. Sam recebe uma chamada de Lucy enquanto está a trabalhar. Ela diz-lhe para sair imediatamente do edifício. Sam sai momentos antes de o edifício explodir, matando todos os que estavam no interior. Lucy desaparece e Sam acorda numa cela de prisão. Qual a razão do telefonema? Seria Lucy uma agente inimiga? Onde está o seu filho? Com a adrenalina a correr-lhe nas veias, Sam entra numa corrida frenética para salvar a vida e descobrir a verdade sobre aqueles que pensava conhecer tão bem.
Do you remember that February was the month I started with Jeff Abott's books? Well, March was the month to continue my saga with two more books! If the first two were quite disappointing, these were by far better!
Collision is most likely the most dynamic book of the four in terms of action and suspanse! The initial chapters may even seem quite simple, as this book follows a somewhat traditional formula of the genre ( a good man who is innocently accused of something he did not do), but turns out to be quite surprising because the stories of the two main characters, very strong, eventually intertwine! Because it is a rather complex book, with different lines of course, the beginning can be a little confusing in terms of reminding who is who, but I assure you that the story will improve greatly over the book !
Adrenaline, on the other hand, was my favourite of all the books I read by Jeff Abott! If you want to read a book from this author, I highly recommend this one! Of the four, it was the only one at which I didn't have breaks in reading, I did not have those moments of putting down the book for a few days without getting back to it... this book actually has a breakneck pace and lots of mystery and suspanse moments! The main character, Sam Capra, has a follow-up in more books and honestly, I can say that I am curious to read them!
Lembram-se de Fevereiro ter sido o mês em que comecei os livros de Jeff Abott? Pois bem, Março foi o mês de continuar a saga com mais dois livros! Se os dois primeiros livros que li se revelaram uma desilusão, estes foram bem melhores!
Colisão é, muito provavelmente, o livro mais dinâmico dos quatro em termos de acção e suspanse! Os capítulos iniciais até podem parecer bastante simples, já que este livro segue um pouco a fórmula tradicional do género (um homem bom que é inocentemente acusado de algo que não fez), mas acaba por ser bastante surpreendente porque as histórias dos dois personagens principais, muito fortes, acabam por se entrelaçar! Como é um livro minimamente complexo, com diferentes linhas de rumo, a início pode ser um pouco confuso recordarem-se de quem é quem,
mas garanto-vos que a história vai melhorando bastante ao longo do livro!
Adrenalina, por sua vez, foi de todos os livros que li de Jeff Abott o meu preferido! Se querem ler um livro do autor, recomendo vivamente este! Dos quatro, foi o único em que não fiz pausas, em que não tive aqueles momentos de pousar o livro por uns quantos dias sem pegar nele... este livro tem realmente um ritmo alucinante e imensos momentos de mistério e suspanse! A personagem principal, Sam Capra, tem seguimento em mais livros e, honestamente, posso afirmar que estou curiosa por os ler!
The fault in our stars
A culpa é das estrelas
John Green
Despite the tumor-shrinking medical miracle that has bought her a few years, Hazel has never been anything but terminal, her final chapter inscribed upon diagnosis. But when a gorgeous plot twist named Augustus Waters suddenly appears at Cancer Kid Support Group, Hazel's story is about to be completely rewritten.

Apesar do milagre da medicina que fez diminuir o tumor que a atacara há alguns anos, Hazel nunca tinha conhecido outra situação que não a de doente terminal, sendo o capítulo final da sua vida parte integrante do seu diagnóstico. Mas com a chegada repentina ao Grupo de Apoio dos Miúdos com Cancro de uma atraente reviravolta de seu nome Augustus Waters, a história de Hazel vê-se agora prestes a ser completamente rescrita.
This is one of those books that was been on my list for a LONG time. Honestly, I hate books with sad stories, but I had seen so many recommendations in this book that I knew Ie had to read it and I'm glad I did!
The book doesn't talk about trivial issues, it speaks of young people with cancer and their relationship with others, but honestly, it does it in such a light and full of ironyway that we hardly realize we are dealing with an illness until the moment we get to the end of the book and have our eyes tearing. There isn't much to say about this book, if you have already read I'm sure you have an opinion about it, if you haven't read it yet, then you need to!
Este é um daqueles livros que estava na minha lista há IMENSO tempo. Honestamente, odeio livros com histórias tristes, mas já tinha visto tantas recomendações deste livro que soube que tinha mesmo de o ler e ainda bem que o fiz!
O livro não trata temas banais, fala de jovens com cancro e do seu relacionamento com os outros, mas honestamente, fá-lo de uma forma tão leve e cheia de ironia que quase não nos apercebemos que estamos a tratar de uma doença até ao momento em que chegamos ao final do livro e começamos a ter os olhos a lacrimejar. Não há muito a dizer deste livro, se já o leram tenho a certeza que têm uma opinião formada sobre o mesmo, se ainda não o leram, então precisam mesmo de o fazer!
Partners in crime
Unidos pelo crime
Agatha Christie
Tommy and Tuppence have been married for six years, still in love with each other and have a quiet life. But such perfection causes in Tuppence boredom. And even the quiet Tommy admits he misses their detective adventures of the past. When an old friend makes them an unusual proposal, they accept right away. The mission is deceptively simple. However, the reality will surpass the wildest daydreams of the young couple. And when they think already have run all risks, the greatest surprise is yet to come...

Tommy e Tuppence estão casados há seis anos, continuam apaixonados um pelo outro e têm uma vida tranquila. Mas tanta perfeição provoca em Tuppence um tédio de morte. E até mesmo o pacato Tommy admite ter saudades das aventuras detetivescas do passado. Por isso, quando um velho amigo lhes faz uma proposta invulgar, eles aceitam de imediato. A missão é aparentemente simples. Contudo, a realidade vai superar os mais loucos devaneios do jovem casal. E quando pensam já ter corrido todos os riscos, a maior das surpresas ainda está para vir...
Being a huge fan of Agatha Christie (in my teens I read almost all of her books), interestingly this book had never passed by my hands!
Not being a huge fan of the genre of storybooks, this book yet did not disappoint me, maybe due to the brilliant partnership between Tommy and Tuppence and their inventive and creative discoveries of various crimes!
For those who have read any books by the author, consider this as a collection of short stories of pure intuition and mystery...
Sendo uma enorme fã de Agatha Christie (na minha adolescência li quase todos os livros dela), curiosamente este livro nunca me tinha passado pelas mãos!
Não sendo uma enorme fã do género de livro de contos, ainda assim este livro não me desiludiu, talvez pela brilhante dupla que Tommy e Tuppence fazem e pelas suas descobertas inventivas e criativas de variados crimes!
Para quem já leu algum livro da autora, considerem este como um conjunto de breves histórias de pura intuição e mistério...
Murder on the orient express
Um crime no Expresso do Oriente
Agatha Christie
Shortly after midnight a snowstorm forces the Orient Express to stop. For that time of year, the luxurious train was surprisingly full of passengers. Only that by the morning there was one passenger less. An American business man lays in his compartment, stabbed to death.

Hercule Poirot takes on the case, seemingly easy, as it turns out to be one of the most surprising of his entire career. There are clues, suspects, all of which are confined to the universe of passenger carriage. To help the investigations, the deceased is recognized as the author of one of the most heinous crimes of the century.

Pouco depois da meia-noite, um nevão obriga o Expresso do Oriente a parar. Para aquela época do ano, o luxuoso comboio estava surpreendentemente cheio de passageiros. Só que pela manhã havia um passageiro a menos. Um homem de negócios americano jazia no seu compartimento, apunhalado até à morte.

Hercule Poirot aceita o caso, aparentemente fácil, que acaba por se revelar um dos mais surpreendentes de toda a sua carreira. É que existem pistas, suspeitos, sendo que todos eles estão circunscritos ao universo dos passageiros da carruagem. Para ajudar às investigações, o morto é reconhecido como sendo o autor de um dos crimes mais hediondos do século.
Now here you have one of the books I read as a teenager, I loved it and decided to now read it again! The story is relatively short and is divided into three parts: the facts; testimonies; and conclusions of the brilliant detective Hercule Poirot. This is a wonderful example of Poirot's intuition process, of a character in my opinion very well built! The book is truly good and I can guarantee you that, even following all the clues, you will be surprised with the end and the revelation of the murderer!
Ora aqui está um dos livros que li na adolescência, que adorei e voltei agora a reler! A história é relativamente curta e está dividida em três partes: os factos; os depoimentos; e as conclusões do brilhante detective Hercule Poirot. Este é um maravilhoso exemplo do processo de intuição de Poirot, uma personagem na minha opinião muito bem construída! O livro é verdadeiramente bom e garanto que, mesmo seguindo todas as pistas, irão surpreender-se com o final e a revelação do assassino!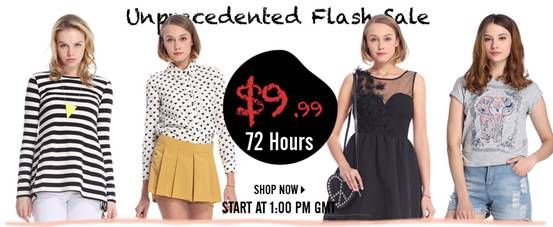 The lowest price ever! $9.99! Free shipping!
Click the following link to buy!
Let us become the unique fashionlista!
Let us become the unique fashionista!